Four main themes
We pursue a variety of activities under the Fundamental CSR Policy of the PARCO Group, anchored by four main themes—next-generation human resources, culture, local communities, and the environment.
The next generation
(Supporting next-generation human resources)
Shibu-cul Matsuri
Centered on Shibuya PARCO, the Shibu-cul Matsuri provides talented young female creators with a forum for artistic expression.

The festival is held every autumn. The 4th Shibu-cul Matsuri, held in 2014, was the biggest yet, featuring 200 groups of female creators. Well over 10,000 people dropped by the PARCO Museum during the event.

Plenty was happening, including such perennial favorites as the Shibu-cul Cup (held in collaboration with fashion magazine Bijutsu Techo), the Shibu-cul Music Festival @ Club Quattro, and the Shibu-Cul Cinema Festival @ Cine Quinto. There were many new events as well, including an outdoor fashion show and public tours of Tokyo FM's Shibuya Spainzaka Studio.

Adding to the bustle were a great number – more than ever – of displays and special offers by collaborating tenants, who took this opportunity to pack their shops with innovative fashions and limited-time merchandise.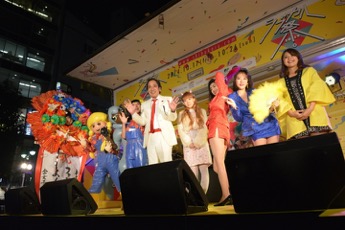 The Audi Fashion Festival, Singapore. Presented by PARCO
PARCO participated in the Audi Fashion Festival, a runway show held within Asia Fashion Exchange, the largest such event in Asia. This is in line with our ongoing efforts to provide opportunities for business growth to fashion designers on the overseas stage.

This marked PARCO's second consecutive year of participation in the festival. This time, we held a runway show featuring special guest DRESSCAMP to showcase the next generation of Japanese fashion designers.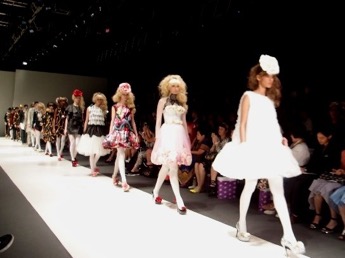 Culture
(Creation of new markets and providing new value in the cultural sphere)
Cutie and the Boxer
Cutie and the Boxer, a film funded in part by the PARCO Entertainment Business, was nominated for an Academy Award for Best Documentary Feature at the 86th Academy Awards in March 2014. This film focuses on the life of boxing painter Ushio Shinohara and his wife Noriko. The documentary follows the daily joys and sorrows of the two, Ushio as an avante garde artist trying to make his way in New York and Noriko as his ever-loyal assistant with artistic ambitions of her own. The PARCO Museum held a special showing to mark the Japan debut of this film.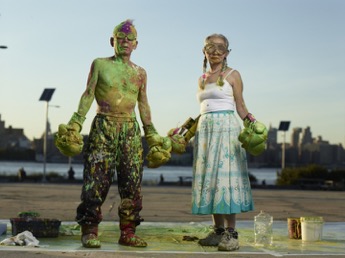 Gyatoruzu series of stone-age comics
PARCO Publishing was awarded the Tokyo Governor's Prize at the Japan Federation of Printing Industries' Book Design & Binding Contest for three volumes within the Gyatoruzu series of stone-age comics: Vol. 1, Niku ("meat"): Vol. 2, Koi ("love"); and Vol. 3, Mujo ("impermanence"). These works were placed on exhibit at the Tokyo International Book Fair (2-5 July 2014) and Frankfurt Book Fair (October). They are also to appear at the Leipzig Book Fair in February 2015 as candidates for the "Most Beautiful Book in the World" prize.

Gyatoruzu 1: Niku ("meat")
Gyatoruzu 2: Koi ("love")
Gyatoruzu 3: Mujo ("impermanence")

Cartoonist: Shunji Sonoyama
Book designer: Shin Sobue
Published: 1 November 2013
List price: Y2,268 each (plus tax)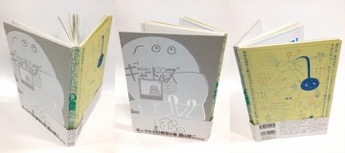 Local communities
(Contributing to improving the appeal of towns and regions)
Herushii wa Oishii! EAT & SMILE FESTA
A charity food event "Herushii wa Oishii! EAT&SMILE FESTA,"(Healthy food is delicious) designed to bring a smile to your body and mind, was held at 101 restaurants at 15 PARCO stores.

The event was aimed at health and diet-conscious consumers, and offered a menu that developed in consideration of nutritional balance, as well as ingredients, and preparation. Not only did the event help raise awareness of good eating and health, it also arranged to donate the cost of one meal for each item ordered from the menu to children in developing countries via NPO TABLE FOR TWO International.

This is the fifth year that this event has been held, and it included events with a local university group that is promoting the TABLE FOR TWO program. Over 5 years, donations were made to the equivalent of 335,500 meals.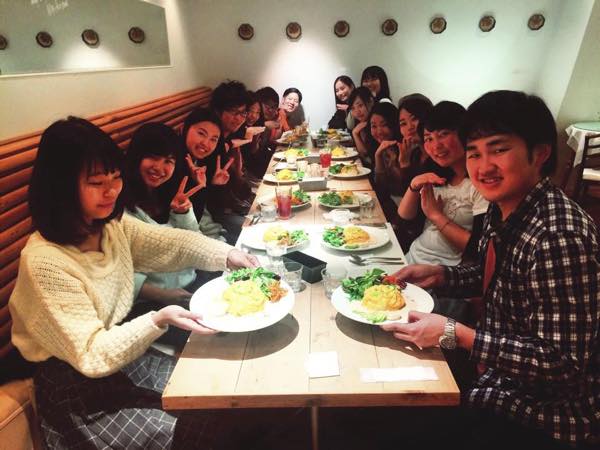 Slopes provide barrier-free access to Nagoya PARCO
We welcome all shoppers, including those in wheelchairs or with baby strollers. For their safety and convenience, we recently installed access slopes at Nagoya PARCO (West Building hotel entrance, and East/West Building connection).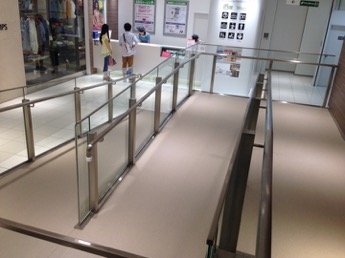 Environment
(Establishing stores with low environmental impact)
Powder room by artist Asami Kiyokawa
Asami Kiyokawa, a popular artist, did the spatial design work for this, the "Lip Room," a powder room on the second floor of Sapporo PARCO. Her design theme was "Cinderella"- elegance in coordinated blue and black, tasteful graphic designs by Ms. Kiyokawa herself, even decorative glass slippers.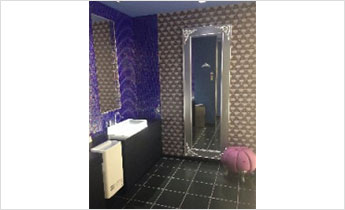 Nagoya PARCO taps groundwater
In conjunction with a business continuity plan (BCP) to remain in operation in the event of a natural disaster, Nagoya PARCO has started to tap groundwater, which is filtered through a special system for use not only within various building facilities, but also as drinking water.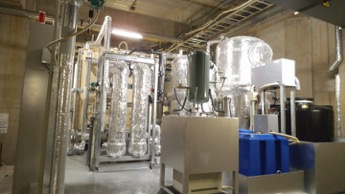 CSR activities
At PARCO, we define CSR initiatives as activities carried out through "business activities = core business." "Customers," "store tenants," "employees," "shareholders and investors," "local communities and society," "land owners and leaseholders," and "suppliers" are all stakeholders in our business. Our goal is to gain the sympathy, understanding and support of these seven groups of stakeholders, so that we can enhance our corporate value.