PARCO Digital Marketing CO.,LTD. provides web consulting services and training to PARCO and a large number of other commercial facilities and retailers.
Together with group companies such as PARCO and NEUVE A, the company develops services and web applications that produce results on the shop floor. PARCO Digital Marketing is highly respected for its expertise and performance in this area and it has provided ICT services to more than 100 shopping complexes and other retailers throughout Japan.
Supporting utilization of ICT
Approximately 1,000 types of tenant products are displayed at any given time based on data from PARCO's website and EC site. By using touch-enabled displays, customers can find which tenant stocks a product they may be looking for.
Digital signage at Fukuoka PARCO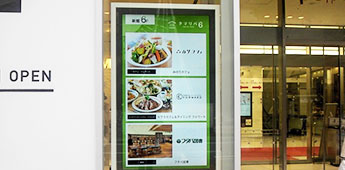 PARCO Digital Marketing supported the introduction of digital signage at Fukuoka PARCO New Building as a new way to communicate with customers through ICT. The system displays information about events and new shop openings and connects with regularly updated shop blogs to provide timely, easy-to-understand information about new and recommended products, new restaurant menus, and sales.
WiFi access at all PARCO stores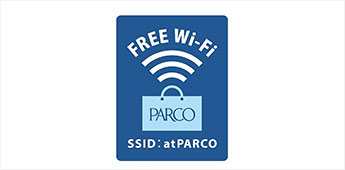 PARCO Digital Marketing supported the introduction of WiFi at PARCO stores nationwide as part of PARCO's omni-channel initiative. The service has allowed PARCO to provide a convenient and smooth communication environment for existing customers, while its use by overseas visitors and shop staff has improved business and addressed inbound demand.
Using Customer Flow Analysis to visualize customer behavior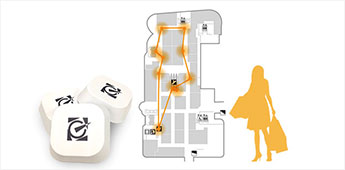 Customer Flow Analysis is a new marketing tool unique to PARCO that uses Beacon technology to visualize the movement of people inside a facility. The tool has a new function to capture and analyze the behavior of customers who visit stores but do not make purchases. Capitalizing on the knowledge of SC operations, the tool's strong points lie in investigation design and post investigation analysis. The obtained data can then be used as the basis for future strategic planning.
Promoting Web-baced customer service
Development of Web platform
Website creation and management
App development and installation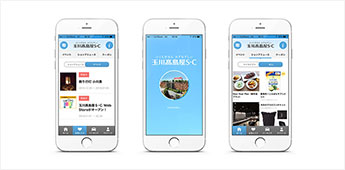 PARCO Digital Marketing's Web Consulting Business specializes in O2O and CRM support. Through the development and installation of smartphone and tablet apps, we can provide geographically targeted information as well as information on customer use history by coordinating with PARCO's points system.
Websites for other retail stores and shopping complexes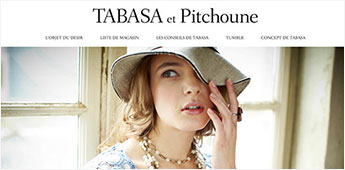 In creating a website for TABASA et Pitchoune, we strove to make the design as simple and elegant as possible, taking the rich visual imagery of the brand's catalog and putting it online without compromising on quality. We paid a great deal of attention to how the site would appear on smartphones and tablets.
EC consulting
From EC preparation and research to implementation, construction, operation and improvement
Leveraging the knowledge gained from developing and managing the EC sites of a number of fashion brands and commercial facilities, PARCO Digital Marketing offers total support for your EC business, from consulting on new EC implementation through to site production and system construction, operation support and recommendations for improvement.