The ZERO GATE business model, one of our strategies for developing shopping complexes in Japan, involves establishing and running low to medium-rise shopping complexes in prime urban locations efficiently in line with their size, while availing of their good locations.
By aggressively pursuing this new business model in combination with the existing PARCO business model, PARCO intends to expand its urban-style shopping complex business in Japan.
*This business is positioned as standing at the origin of PARCO's endeavors to serve as an urban lifestyle producer with a wide range of themes including fashion and culture, and providing new value as gate to the district.
PARCO is also engaged in property management and consulting business.
ZERO GATE
Planned stores
Harajuku ZERO GATE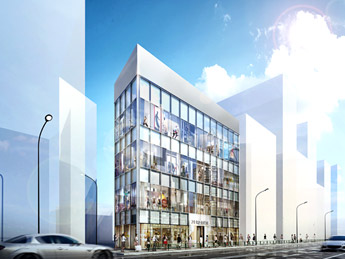 Harajuku ZERO GATE will be located on Japan's highest profile and most fashionable shopping areas, with large-scale shopping facilities, and face Meiji street.
Scheduled to open in spring 2018.
1F-4F
Floor area: approx.900㎡
*image
Kyoto ZERO GATE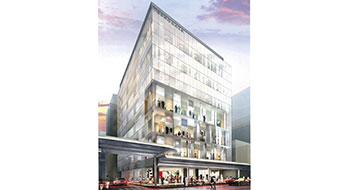 Kyoto ZERO GATE will be located on the city's commercial center, face Shijo street and adjacent to Daimaru Kyoto where many visitors from inside and outside Japan come and go.
Scheduled to open in FY2017.
B2F-7F
Floor area: approx.5,430㎡
*image
Sannomiya ZERO GATE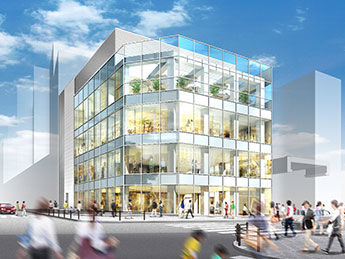 PARCO CO., LTD. acquired a building which is located between Sannomiya and Motomachi stations, to open Sannomiya ZERO GATE.
Scheduled to open in Autumn 2018.
B1F-4F
Floor area: approx.1,500㎡
*image
Existing stores
Other stores
Planned stores
Okinawa・Urasoe west coast project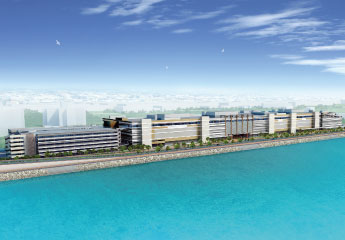 Established SAN-A PARCO, Inc., a joint corporation between PARCO and Okinawan retail distribution company SAN-A CO., LTD. It will develop a new shopping complex in Urasoe's West Coast area to take advantage of market growth in Okinawa driven by population growth and an increase in tourism from Japan and overseas.
Existing stores
Pedi Shiodome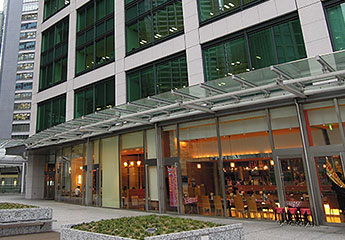 Pedi Shiodome comprises sections of Tokyo Shiodome Building's first and second basement floors and second above-ground floor.
The store's name is derived from Pedi, a prefix meaning foot, pedestrian, and plains.
Tokyo Shiodome Building is a mixed-use development that includes offices, a hotel, and a commercial complex, and this is PARCO's first foray into an urban office complex.
Tenants: 24 shops (16 restaurants /4 retail outlets/ 4 service outlets)
Property management / Consulting