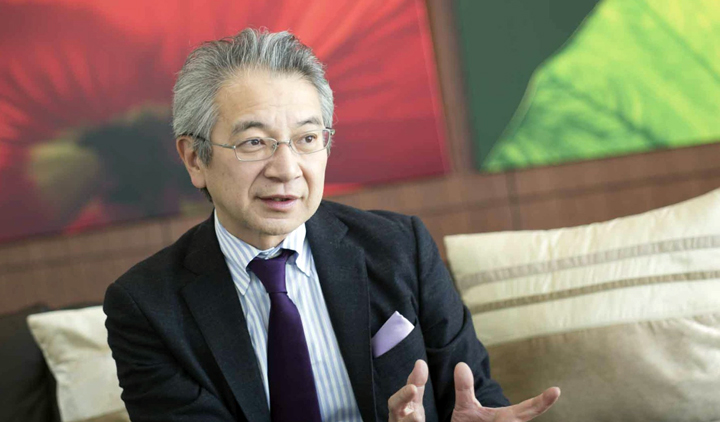 We view CSR as the concrete embodiment of our corporate mission, and the backbone of our business itself. That mission is expressed as "Creating welcoming, forward-thinking, innovative spaces that provide an enjoyable experience for customers and help our tenants prosper." Working through business activities to realize this mission, while earning the trust and satisfaction of our stakeholders, is the definition of CSR for the PARCO Group. The business of creating forward- thinking, innovative spaces in this mission refers to our commitment to accurately capture the changing times, while pushing the evolution of the PARCO Group's social roles of "Incubation," "Urban Revitalization," and "Trends Communication," the points of origin that define PARCO.
To this end, every employee in the PARCO Group must always approach business with new concepts in mind. To optimally highlight the individuality of our employees and, through horizontal communication to create a corporate climate that produces a stream of new ideas thanks to diverse human resources and working styles, I have chaired the Diversity Committee since fiscal 2014, and have moved with speed to propel these aspirations forward. To propagate work-life management within the Company, we are enacting measures that foster taking leave, while also establishing an environment where people with time constraints will still find it easy to work. To promote the advancement of women, we take part in external seminars designed to raise career consciousness, and also have a full lineup of in-house seminars in the works.
We consider stronger corporate governance to be vital to ongoing improvement in corporate value. In 2016, we formulated our Fundamental Policy for Corporate Governance. This policy formulates our basic way of thinking with regard to corporate governance. That is, it sets down how PARCO believes corporate governance should best be applied to achieve continual growth and a medium- to long-term enhancement of corporate value under the PARCO Corporate Mission, which calls for the creation and provision of value in a manner that satisfies our customers, tenants, shareholders, and other stakeholders. We are also responding to Japan's 2015 Corporate Governance Code, and are pursuing initiatives with the aim of achieving ongoing improvements in corporate value.
As a business group that prospers in urban markets outlined in our Long-term Vision for 2020, the PARCO Group, guided by a powerful commitment to enriching the hearts and minds of our customers, will take in and respond to consumer sentiment as we come together as a Group and with our stakeholders to move forward into a new era.
PARCO CO., LTD.
President and Representative Executive Officer
Kozo Makiyama