PARCO is planning and developing new properties in PARCO, ZERO GATE, and new store formats. With the opening of these properties, PARCO will enhance its business presence and provide even greater value to stakeholders.
Planned Stores
Shinsaibashi PARCO
PARCO plans to open a new store in the North Building of Daimaru Shinsaibashi in the Shinsaibashi district of Osaka, an area where there are currently no PARCO stores. The new opening will mark the second collaboration between PARCO and the J. Front Retailing Group, following the joint project to open PARCO_ya in Ueno Frontier Tower. The opening of this new location represents a key component of PARCO's Medium-term Business Plan. As preparations for the launch continue, we hope the new store will fulfill the needs and expectations of local consumers and capture the essence of Shinsaibashi, an iconic commercial district in the Kansai region.
1-8-3 Shinsaibashi-suji, Chuo-ku, Osaka
Floors:B2F-14F
Planned PARCO section: B2F-7F
(excluding some areas)
Scheduled to open in November 2020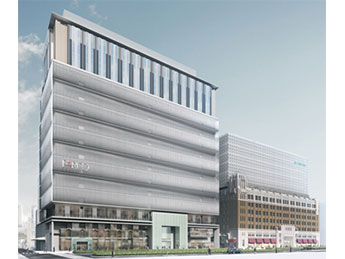 3-Nishiki Naka-ku Nagoya
We are planning commercial facilities on the lower floors of the building, which has hotels, innovation hubs, offices, and theaters on the upper floors. Based on the fact that 3 Nishiki, where the new commercial complex is born, is located in the center of the Sakae district, we will work to enhance the attractiveness and revitalize the Sakae district while increasing the synergistic effect with the Matsuzakaya Nagoya store, Nagoya PARCO, and others.
25th block, 3 Nishiki, Naka-ku, Nagoya, Aichi
Floors:B4F-36F
Planned section: B2F-4F
Scheduled to open in 2026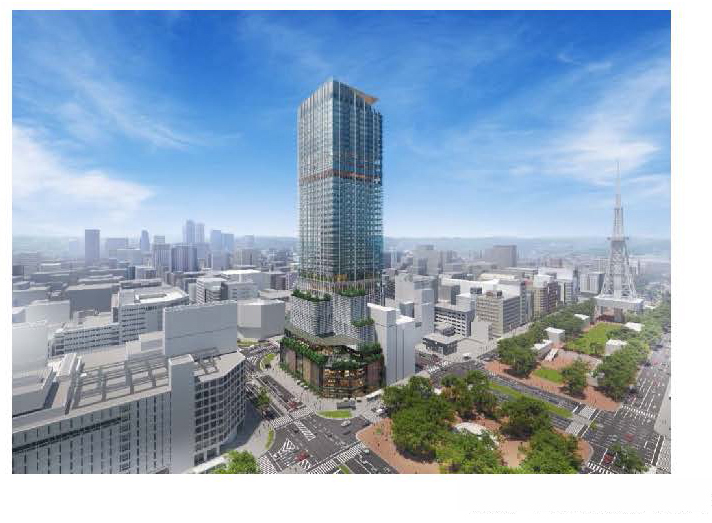 Updated Sep. 1, 2020