Since its establishment by PARCO in 1977, ACROSS has observed and analyzed "People", "Things", and "The Streets" from a cultural perspective, looking at real people, especially young people, under the concept of Street Fashion Marketing.
With its unique approach to market research, which is conducted from a micro perspective both qualitively and quantitively, ACROSS not only becomes sensitive to small everyday trends, but, through connecting those trends can also observe changes in the mood and values of the times.
In addition to using this data for its own business activities, PARCO also conducts research on behalf of or together with other companies.
ACROSS online magazine
ACROSS online magazine communicates unique trend information with pages such as "Fixed-point observation," which observes and analyzes Tokyo youth fashion, and "Consumer lifestyles," featuring personal diaries of consumer habits.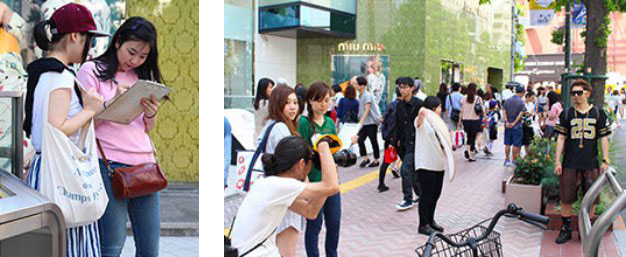 Updated Feb. 24, 2021