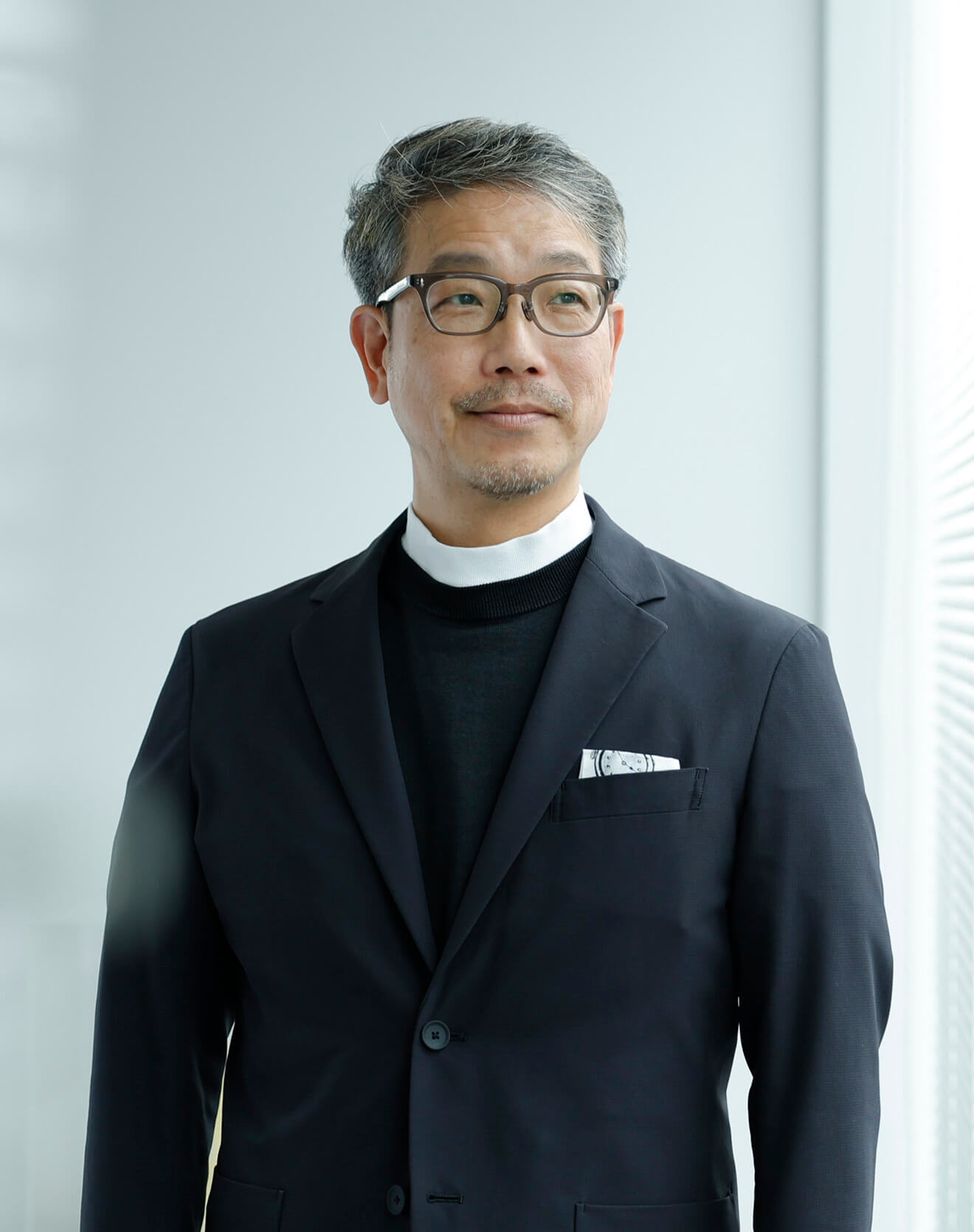 Representative Director,
President and Executive Officer
Kozo Makiyama
The PARCO Group has long expressed independentminded lifestyles and the beauty of diversity through fashion, culture, and art. Discovering new possibilities in boundless imagination with a sense of the future has been our constant pursuit.
The world now, and Japan, and the PARCO Group,are undergoing great change.
PARCO has to this point focused on Incubation,Urban Revitalization, and Trends Communication as its major roles in society. For our next stage, we have dynamically refashioned these three axes to put forward a new Vision: Excite, Design, and Create. Based on a sensitive reading of the times, we will spearhead a group that creates to transcend the ordinary, generate excitement, and change the world.
We have also defined a new Purpose: To Change the World with Sensibility. In this coming age of DX* and sustainability, when what is essential will come into focus,the driving force for the Group to be needed by society and for expressing PARCO's trademark edginess will be the sensibility, imagination, passion, and adventurous spirit of each and every employee. I firmly believe that individuals thinking independently is the energy that generates innovation, and that the sensibilities of individuals can change the world and bring about a new era.
We will connect diverse individualities and sensibilities for the future and propose sustainable lifestyles with the next generation to create the trends to come.
* DX: Digital Transformation
July 2021
Kozo Makiyama
Representative Director,
President and Executive Officer

Updated Aug. 31, 2021