By discovering and supporting new talent, PARCO is, by extension, creating new value.
Since its founding, the company has been at the forefront of introducing the public to the cutting edge of culture, whether in music, the arts, the theater or other areas, discovering and supporting a host of new talent along the way. The company is taking advantage of its domestic and overseas networks and business expertise to provide opportunities for business growth.
We are also communicating proactive incubation activities in this vein in step with our corporate message, "SPECIAL IN YOU."
P.O.N.D. (Parco Opens New Dimension)
Since 2020
P.O.N.D. is a cultural festival of all genres such as art, fashion, music and theater, held at Shibuya PARCO.
The name Parco Opens New Dimension expresses the desire to be an event that constantly opens up new dimensions.
It inherits the "discovery and support of new talent" that was the philosophy of the Shibukaru Festival that was held for 10 years from 2010 to last year.
Now that the way we interact with culture is changing dramatically, we will carry out various projects so that everyone who loves culture can be energized.
The energy of creators gathered in the middle of Shibuya, which continues to change in the turbulent times, opens up a new dimension that no one expects.
We will keep close to the creator's "seriousness" and make it an incubation event that can be continued for the next 10 years.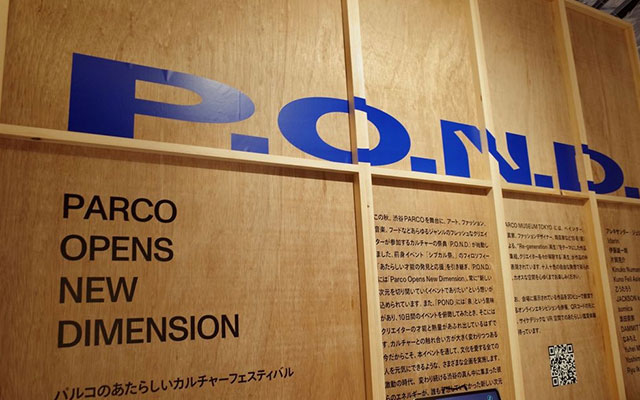 Supports NEWVIEW AWARDS
Since 2018
PARCO supports NEW VIEW AWARDS, which collects VR content in the fashion/culture/art fields by next-generation creators.

NEWVIEW AWARDS has been launched to discover next-generation creators who can lead the world of new expressions and experiences of VR, and to bring the opportunity for them to take the next step in anticipation of the near future where they can express 3D space.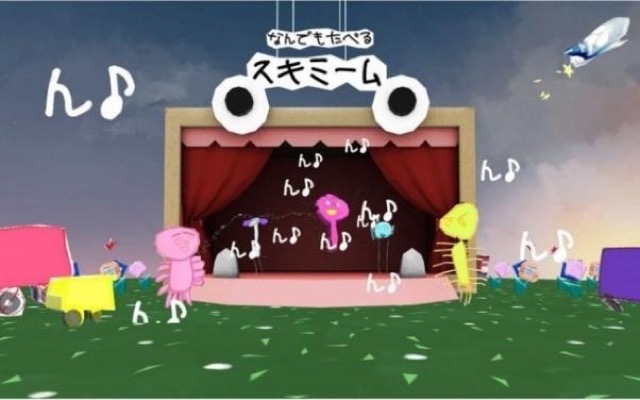 Supports AFC U-18
Since 2018
Parco is supporting the "AFC U-18" fashion contest for junior and senior high school students in the "Asia Fashion Collection" project to discover and incubate young Asian designers.

We hold the "AFC U-18", which competes for the best junior high and high school students in Japan in fashion nationwide, and discover and nurture the next generation of fashion talent who can be Japan's leading young designers.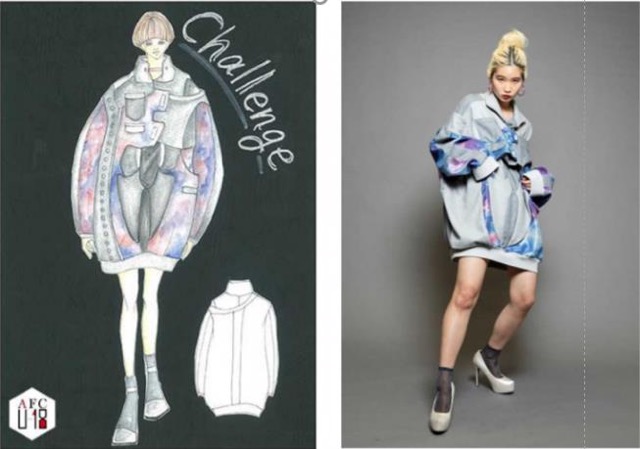 Supports Shibuya StreetDance Week
Since 2018
Parco supports the holding of Shibuya Street Dance Week, a street dance that attracts attention from around the world.
Shibuya StreetDance Week is the largest street dance festival in Japan, held for the purpose of establishing street dance as a new art culture supported by a wide range of customers.

From Shibuya, the holy ground of street dancers, we will disseminate the charm and essential value of street dance to Japan and overseas, and to make Shibuya a more lively city.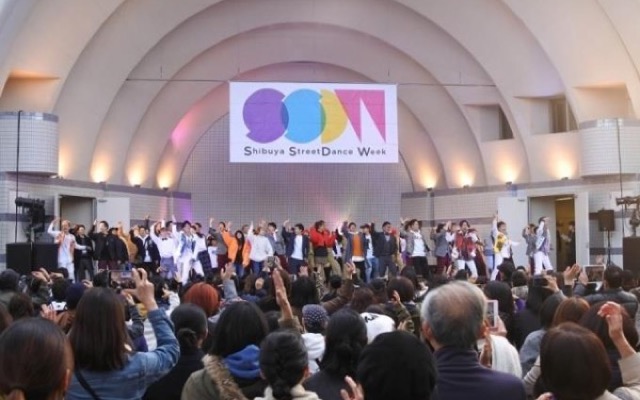 Supports DANCE DANCE ASIA -Crossing the Movements
Since 2015
PARCO supports "DANCE DANCE ASIA ―Crossing the Movement". DANCE DANCE ASIA is a project that promotes international exchange through street dance, and takes place in Japan and in sites across Southeast Asia.

With "street dance," the universal language of youth the world over, as a keyword, the theme across the stage performances and workshops offered is linking Japan with the rest of Asia.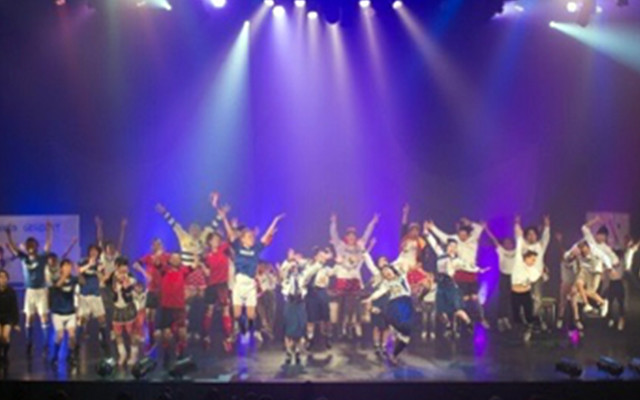 Supporting growth of creative talent via crowd-funding service BOOSTER
Since 2014
In fiscal 2014, PARCO launched BOOSTER, a crowd-funding service dedicated to supporting the realization of projects across the full spectrum of creative content domains through a framework that enables individual consumers to come together to put innovative challenges out into the public sphere.

As a company committed to "Incubation" (the discovery and encouragement of new talent), PARCO hopes to use BOOSTER as an avenue for joining forces with many people to realize a society where individuals with ideas and talent can continue to tackle those challenges, and create a world that sparks a steady stream of innovation.

Aiming to evolve into a service that can contribute to stakeholders and the world in a wide range of fields such as new product development, creator support, and regional revitalization, we formed a partnership with CAMPFIRE in 2018.CAMPFIRE has a purchase-type crowdfunding platform with the highest number of listings and page views in Japan. In 2020, we completely renewed the service as a support purchase type store that anyone can easily use crowdfunding.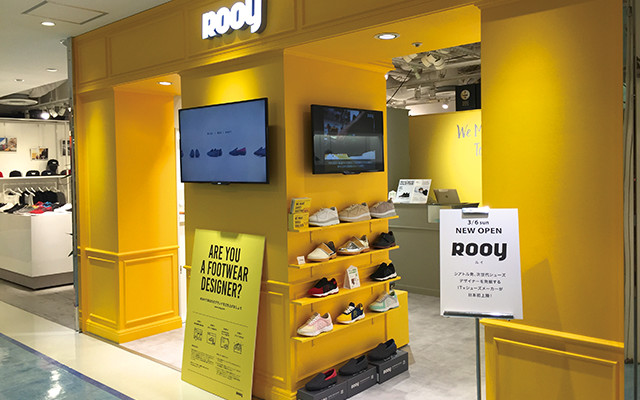 Supports Asia Fashion Collection -Global Incubation Project
Since 2013
"Asia Fashion Collection – Global Incubation Project" is a project dedicated to identifying and supporting young fashion designers from Asia. Designers are chosen after a runway show-style competition in which the designers debut their New York collection, and are provided opportunities for business growth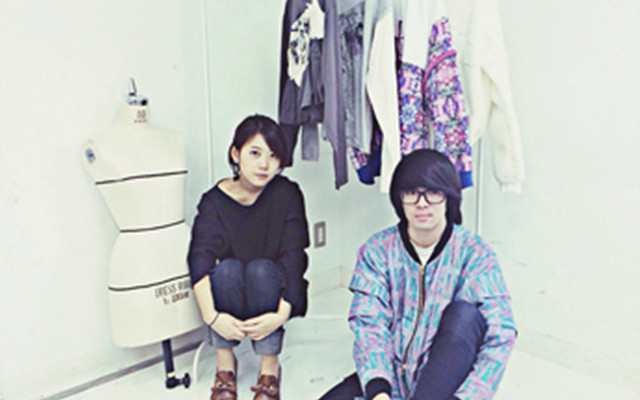 Archive
Meetscal Store
From 2010 to Feb. 2021
PARCO stared this exclusively arranged shop in Fukuoka PARCO as a space to propose and sell to the market products from highly creative young authors and makers, as well as seasonal goods. While worked at the same time to create a space for services that helps new talent to bloom, PARCO is offered a new story in the consumption of services rather than goods at Shibuya PARCO, Ikebukuro PARCO and so on.

Taking advantage of PARCO's nationwide store network, PARCO developed original products in collaboration with local creators in each region, and operated self-editing shops Mitsukaru Store at such as Shibuya PARCO and Fukuoka PARCO.
Furthermore, utilizing the connections with various creators and designers cultivated there, in addition to developing new products and producing merchandise for exhibitions, we also operated Mitsukaru Store Online.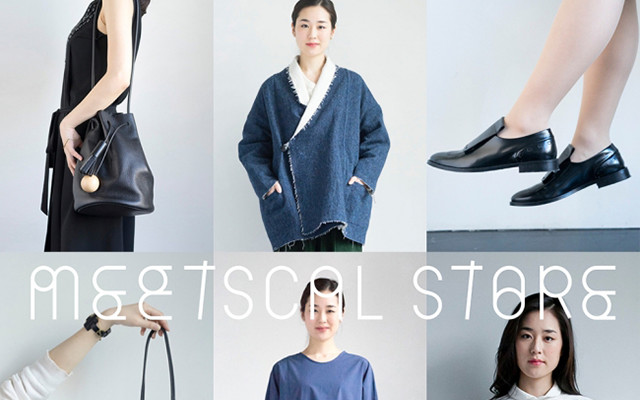 Shibukaru Festival
From 2010 to 2019
Centered on Shibuya PARCO, Shibukaru Festival provided talented young female creators with a forum for artistic expression spanning the genres of music, film, artwork, and live performances. The forum provided creators with a place to meet, to interact with peers, to discuss ideas and inspirations.

Performances were unconstrained, powerful, innovative and, judging by the reaction of many in the audience, deeply moving for those in attendance.

This was a community fashion event, extending beyond PARCO to include collaboration with other events and creating a fashion, art and culture buzz in Shibuya.

We host similar cultural events at PARCO stores in which young creators active locally take part.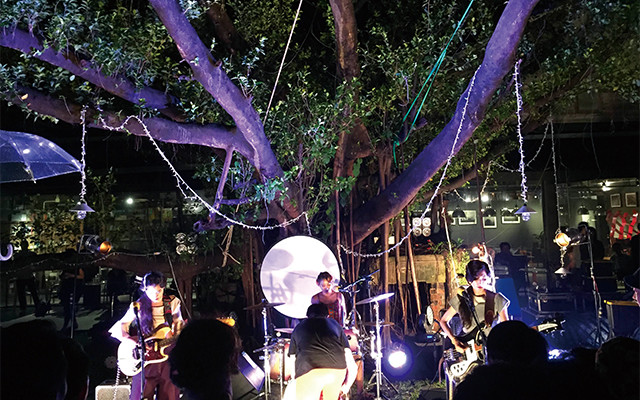 Supported FASHION PORT NEW EAST
From 2016 to 2019
To discover and support young designers, PARCO supported the fashion show of the "FASHION PORT NEW EAST" SS/AW collection of two young domestic brands and one overseas invitation brand held twice a year at Amazon Fashion Week Tokyo. the fashion industry.

We believe that when young designers announce their creations both in Japan and abroad, they not only have the opportunity for further growth, but the new talent that will take the next generation will become a new force in the fashion industry.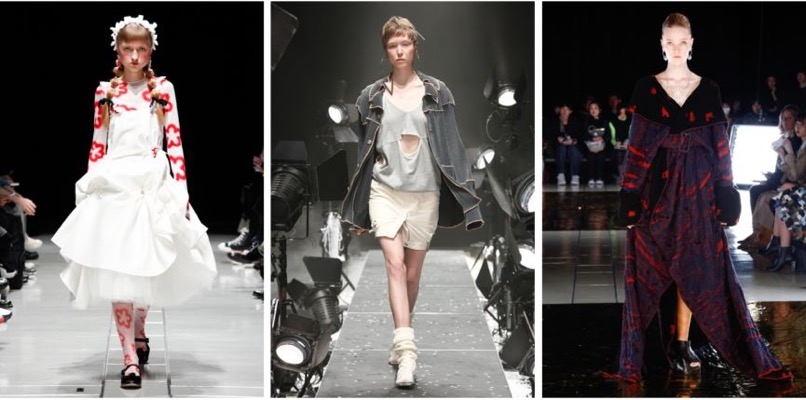 Supported a fashion show for the Tokyo collection of TOKYO NEW AGE
2015
PARCO supported a fashion show featuring the Tokyo Collection of TOKYO NEW AGE, a collective of young Japanese designers engaged in various experimental initiatives and that strives to get across the enjoyment of fashion.

As a form of business growth support, we opened limited-time shops in Shibuya PARCO and provided opportunities for learning more about creativity and business through communication with customers.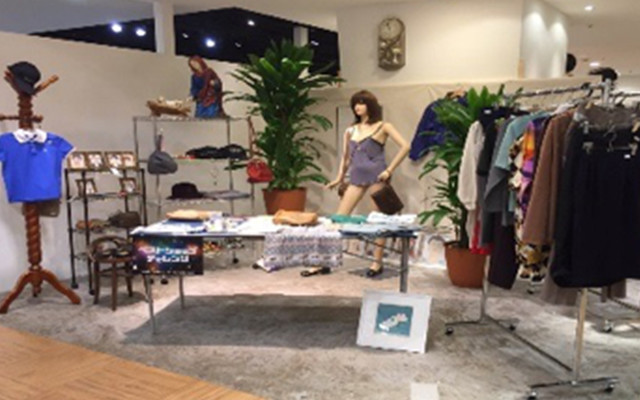 Supported "A REAL UN REAL AGE, "the brand's Paris traveling exhibit
From 22 Sep. to 2 Oct. 2014
Ahead of the expansion into Paris of ANREALAGE, one of Japan's nextgeneration fashion brands, PARCO provided support for the brand's Paris collection runway show and "A REAL UN REAL AGE,"the brand's Paris traveling exhibit featured at Shibuya PARCO. These efforts have evolved into a wide range of other initiatives, including the opening at Shibuya PARCO of a limited-time shop and the sale of original project merchandise from a self-designed and arranged PARCO shop.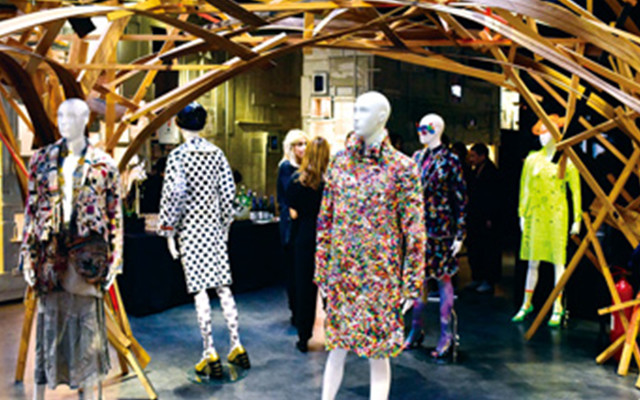 Participated in Asia Fashion Exchange
2013, 2014
PARCO takes part in the Audi Fashion Festival, the runway show of the Asia Fashion Exchange, Asia's largest fashion event held in Singapore each spring. PARCO sponsored a runway show as the showcase designer for the next generation in Japanese fashion.

Leveraging PARCO's network on the ground, we invited local fashion associations and prominent retailers to the runway show, and provided support that included approaching buyers for select shops and PR aimed at raising brand recognition in the market. These actions made it possible to provide opportunities to spotlight and praise Japanese creations, as well as to get a real sense of market needs.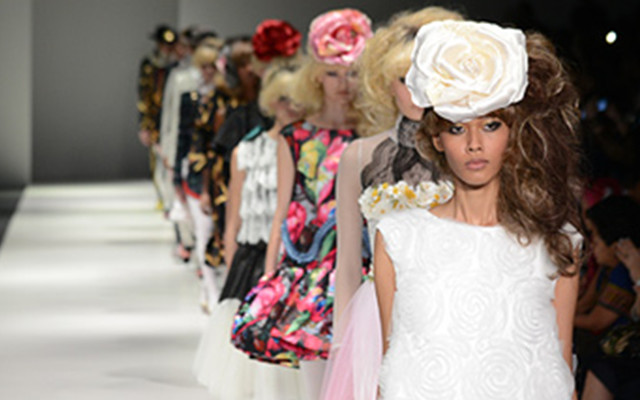 HELLO, SHIBUYA TOKYO WITH SINGAPORE
From 15 February to 10 March, 2013
In Singapore, PARCO conducted so-called "pop-up shops" (specifically tailored retail spaces), fashion shows and business negotiations to provide sites for pioneers of the next generation in Japanese fashion and manufacturing to compete in growth markets abroad.

Beyond just the exhibition and sale of products from young Japanese designers and creators, these spaces challenged both Japanese and local entities to bring their respective cultures together to create new value, with steps also taken to encourage collaborative works and product development.

By promoting understanding of PARCO's approach to incubation and local collaboration, we achieved collaboration with next-generation talent and organization across a host of fields, which yielded results beyond what we anticipated. (FY2012: Recognized as a business promoting the Ministry of Economy, Trade and Industry's Cool Japan Strategy)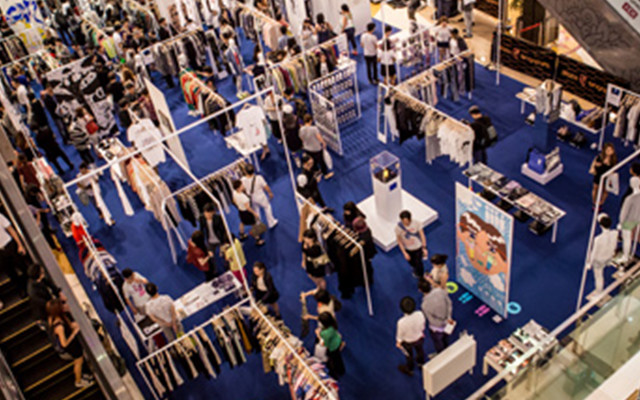 FIGHT FASHION FUND by PARCO
From 2011 to 2014
To deliver business growth support to up-and-coming fashion entrepreneurs who have next-generation talent but lack sufficient funding, customers, business partners or business opportunities, PARCO launched FIGHT FASHION FUND by PARCO. Aimed at energizing Japanese brands and fashion, this fan club-style investment scheme uses a small buy-in (¥30,000) and the potential to create friends and fans to support the business growth of potentially pioneering fashion designers.

The FIGHT FASHION FUND by PARCO has solicited business growth support for two brands, with outstanding results in both cases.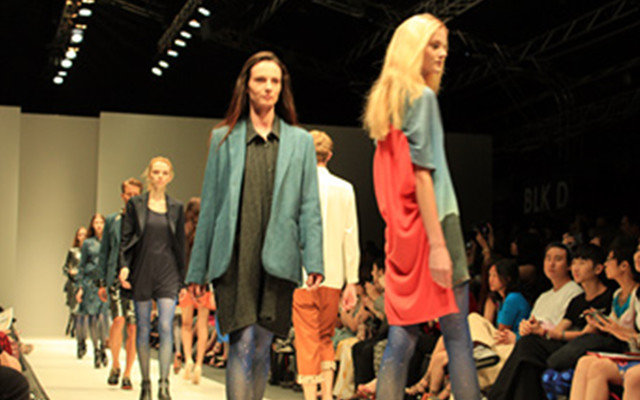 PARCO next NEXT
From 2010 to 2014
PARCO (Singapore) Pte Ltd, together with the Textile & Fashion Federation (Singapore) and SPRING Singapore (a government organization established to encourage entrepreneurship), held this event to help young designers hone and transform their creative ideas into successful and competitive business propositions. To date, the project has supported the growth of 55 brands.

We help to develop global initiatives by providing space and supplying event space and expertise from our PARCO stores in Japan. By supporting the energetic and creative young designers of Singapore, this project nurtures and supports cross-border talent.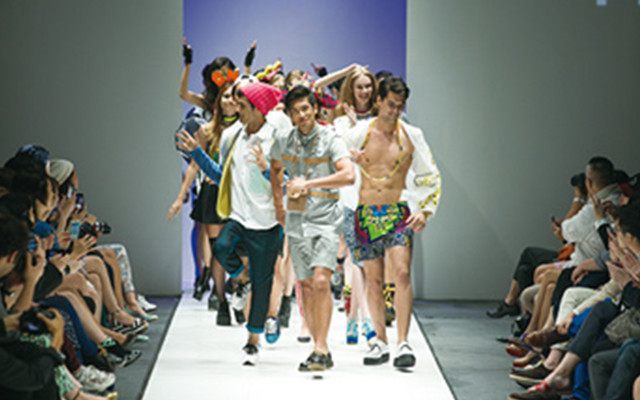 Updated Feb. 24, 2021