Employee Work/Life Balance Support System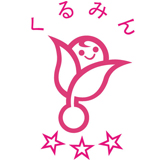 PARCO supports employees with childcare and nursing care responsibilities as a part of our work-life balance initiative.
At PARCO, we have introduced our own systems to help employees achieve a work-life balance. These include maternity leave for employees (full-time staff) from the time of their baby's birth until the first April 10th date following their child's first birthday; shorter working hours to enable child care are available to staff who have preschool children; paternity leave for fathers.
Nursing leave can be taken after an employee has been with the company for one year.
In addition, paid leave that is unused can be used for child care or nursing. Staff can select their work region, and we also have a system to help them return to work.
We introduced a system to help employees achieve a balance between their careers and their family life. Employees can take annual paid leave in units of half-days. We introduced a system to pay solo-assigned workers' travel expenses so that they can return home to be with their families.

In 2007 and 2012 PARCO was certified as conforming to the standards for general employers in accordance with the Law for Promoting Measures to Support the Development of the Next Generation through formulating and implementing an appropriate action plan for the establishment of employment conditions. As a result of this, PARCO received the "Kurumin" mark certification.
※Note: "Kurumin" mark certification identifies corporations that actively support both work and parenting. As of the end of July 2012, a total of 1,301 companies across Japan had received "Kurumin" certification from the government. (From the homepage of the Ministry of Health, Labour and Welfare)
In addition, up to March 2015 during this 3rd phase of our general employer action plan, we are promoting efforts to improve time management and work efficiency ("smart work"). We are also striving to raise awareness of existing programs for balancing work with childcare and nursing care duties in order to maintain an environment in which male employees can also readily participate in raising their children.
Diversity promotion project ~Aiming to increase our corporate value through the development and use of a diversity of human resources~
By having people of various skills and personalities all working together, new corporate value can be created, and this can help improve, develop and grow corporate performance. Based on this notion, we initiated our "PARCO Women's Network (PWN)" in November 2005. By promoting women's activities, we aimed to achieve diversity with this project that ran right through the company across all levels. From March 2011, as part of our "Diversity Promotion Project" we began a wide range of activities to widen the width of the path to activities that are not "only for women," and reform the way that in-house culture and awareness are created.
In FY2012, as part of our "work-life management support" to achieve greater diversity in the way our employees work, we interviewed employees who had returned to the company after leaving to raise their children. We also interviewed their supervisors.
Next, we revised the Company's booklet on management practices and distributed it to our managers.
We also supported the networking of working mothers at PARCO. To increase the career-building awareness of the next generation, we publicized messages from our top management, held networking events were people could read case studies of the work carried out in other departments, and introduced them to employees who could be their role models.
Employee forums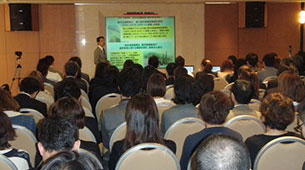 We hold an employee forum to share information with all of our employees about our business results and the future direction of the company.
We use a web conferencing system that is open to PARCO employees. Through this system, the participants can view presentations by our company president, and can discuss questions and opinions. After the forum is over, we upload the contents to our intranet so that all employees can access it.