PARCO has established a framework to ensure the appropriateness of company and group operations with regard to business efficiency and effectiveness, the credibility of financial reports, legal compliance, and the preservation of company assets. Under this framework we are working to promote compliance and risk management and improve corporate value.
Compliance system
PARCO's Basic Principles of Compliance and Code of Conduct stipulate that all PARCO executives and employees shall conduct fair and highly transparent business activities in compliance with applicable laws in Japan and overseas, social norms, and internal company regulations. In addition, we pursue internal awareness programs and initiatives, including the distribution of a PARCO Employee Handbook to all officers and employees.
PARCO conducts compliance training on topics such as the Personal Information Protection Act and on the risks associated with social media and other online activity.
All employees are required to participate in awareness training designed to prevent harassment.

Basic Principles of Compliance
Code of Conduct
Whistle-blower system
We have established multiple whistle-blower systems in order to quickly understand possible risks within each group company. The systems enable us to accept reports of legal and regulatory violations, prevent corruption, and detect and correct fraud. We have also established an appropriate processing system for reporting violations through a third-party organization.
Internal auditing system
To reinforce the internal auditing capabilities of our group, we have established a Group Auditor Office which audits the legality, economic rationality, and risk exposure of the group as a whole, based on audit plans. We also strive to improve audit efficiency through the timely exchange of auditing information with auditors at group subsidiaries.
Risk management system
We implement a cross-organizational risk management framework centered on our Risk Management Committee that identifies and assesses the risks entailed in corporate activities, heightens internal awareness of these risks, and takes countermeasures to deal with them. The risk management framework enables the Risk Management Committee to take emergency action in response to risk events including taskforce deployment and information management.
In order to prevent the occurrence of risk events and minimize the adverse effects on the business should they occur, PARCO has established The PARCO Risk Management Code and other regulations for risk assessment.If serious risk arises, the Risk Management Committee plays a key role in establishing an integrated response headquarters to address the issue systematically.
Risk management framework
In principle, the Risk Management Committee holds a general meeting once every six months. Special committee meetings are also held to discuss and implement various measures as necessary.
Additionally, each department at PARCO head office, each PARCO store, and each group company has a risk management leader who promotes proper compliance and risk management, shares risk management information to facilitate discussion on proper and timely response methods, and encourages management and on-site employees to work together to enact measures in accordance with environmental changes both inside and outside of the company.
Details related to risk management initiatives, including the above strategies for serious risks, are reported to the Management Committee once every six months.
PARCO Group Business Continuity Plan (BCP)
PARCO's Business Continuity Plan for Major Earthquake Disasters was formulated to ensure that PARCO can quickly resume business operations and fulfill its social mission even in the event of a large-scale disaster that damages our commercial facilities or impacts Head Office functions.

Upon confirming the safety of customers, shop staff, and PARCO Group employees, the plan provides direction on mobilizing the strengths of all employees to maintain a level of service and commercial space that will enable us to continue to pursue our corporate mission of "creating welcoming spaces." The plan sets forth PARCO's post-disaster recovery plans, ongoing support, and basic conditions for resuming business operations.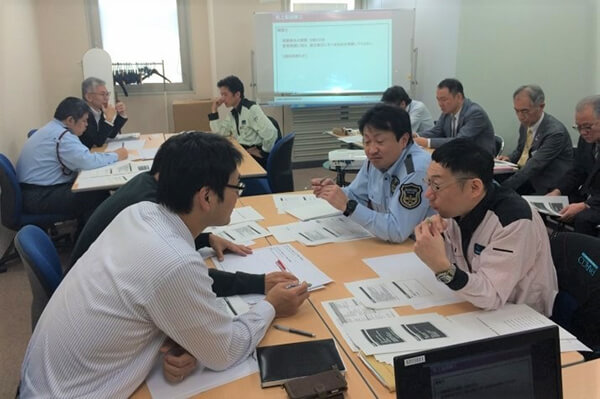 Updated Nov. 18, 2019