Produce Commercial Real Estate
We are working to expand format variety by creating new formats alongside the existing PARCO and ZERO GAT E formats with the goal of expanding sites primarily in urban areas with growth potential where we have not yet opened complexes.
---
Stores Opened in Fiscal 2017
The first PARCO format store in the east side of Tokyo, and the first in the 23 wards in Tokyo in 44 years
PARCO_ya opened
Opened Saturday, November 4, 2017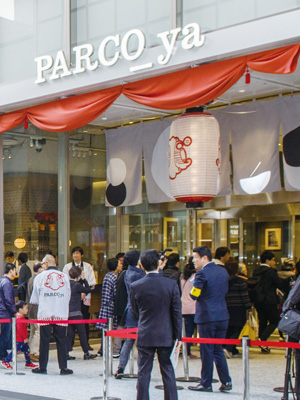 PARCO_ya, a new shopping complex brand, opened in the east side of Tokyo as the first PARCO format store to open in the 23 wards in Tokyo in 44 years. PARCO_ya opened on the first through sixth floors of Ueno Frontier Tower, which was built on the site of the former South Wing of Matsuzakaya Ueno. The store composition is designed to promote circulation with TOHO Cinemas Ueno on the 7th floor and the neighboring Matsuzakaya Ueno, and to satisfy a broad cross-section of customers who visit the Ueno and Okachimachi area, such as users of the offices on the upper levels.

Under the store concept of "a slightly up-market, sophisticated spot that's fun to visit with friends," PARCO_ya incorporates 52 stores opening in Tokyo's Ueno Okachimachi area for the first time, as well as 11 companies with strong ties to the local community. The facility aims to grow in step with the local market, for example by offering exclusive panda merchandise.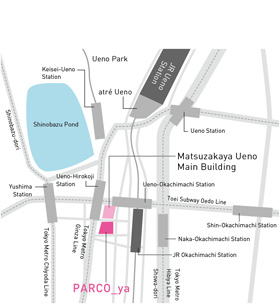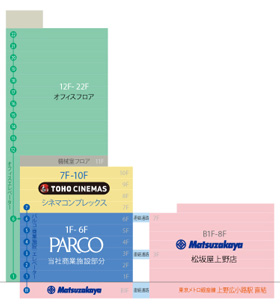 Proposing Topical Foods
We are meeting the needs of a wide range of customer segments, mainly with topical cafes, long-established local stores, and famous specialty stores. We are also introducing cafes to create communication spaces on each floor.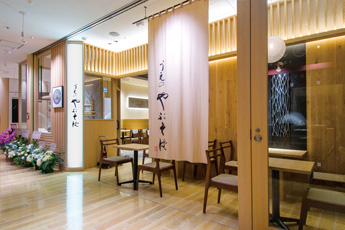 6th floor Ueno Yabusoba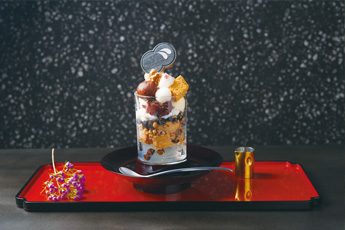 1st floor KURIYA otona KUROGI Kuromitsu kinako parfait
Exclusive PARCO_ya products sold in stores
Ueno has a strong association with pandas. The giant panda cub Xiang Xiang, which had its first birthday in June, 2018, has become increasingly popular. PARCO_ya is proposing panda-themed merchandise and menus at many stores to provide visitors with an exciting encounter with the highly individualistic pandas.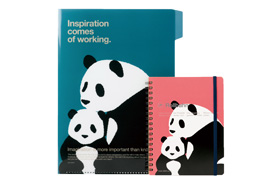 1st floor Smith
Left: Five-Partition A4 Folder
Right: Rollbahn L-size Notebook with Pocket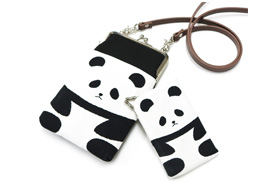 4th floor AYANOKOJI
Left: Shoulder Case with Clasp
Right: Card Case with Divisions and Clasp
* Sales of some items may have finished.
Kyoto ZERO GATE
Opened partially in November 2017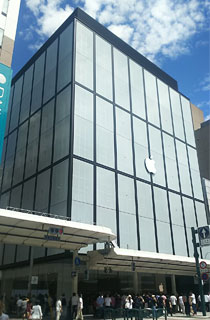 Located adjacent to the Daimaru Kyoto department store, facing Shijo Street, Kyoto's commercial center, this facility opened on some of the upper floors in November 2017. With support from the local community, the facility aims to contribute to creating fresh appeal for the area.
Store Opened in Fiscal 2018
Harajuku ZERO GATE
Opened in March 2018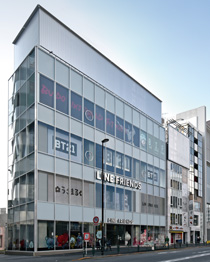 This facility opened in March 2018 on Meiji Dori avenue in the Harajuku and Jingumae area, which has a high profile both in Japan and internationally. With a popular social media character merchandise store and a fitness gym, the facility contributes to the vibrancy of the district and helps to improve circulation through the area.
Sannomiya ZERO GATE
Opened in September 2018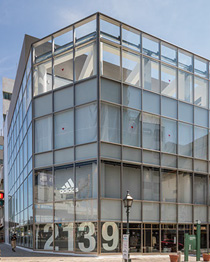 We decided to rebuild an existing building acquired in the Sannomiya area, Kobe's central commercial district. We plan to open a commercial facility designed to contribute to enlivening the Sannomiya district and creating new appeal.
Scheduled Openings
PARCO Format
New Shibuya PARCO
Due to open in fall 2019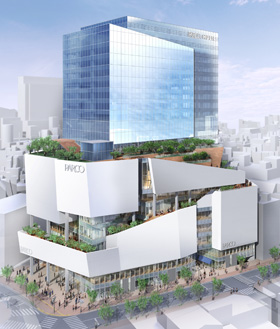 The New Shibuya PARCO is designed to be a next-generation global shopping center that will contribute to a vibrant atmosphere in the area around Shibuya Station, serving as a hub for nurturing and disseminating fashion and performing arts culture.
North Building of Daimaru Shinsaibashi
Due to open in spring 2021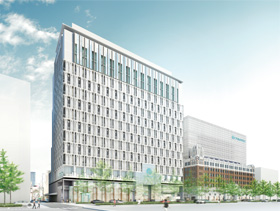 The North Building of Daimaru Shinsaibashi is located in Osaka's Shinsaibashi district, a leading commercial area in the Kansai region. The facility is to open there as a second joint venture with the J. Front Retailing Group. It will form a new local landmark for Shinsaibashi, combining a department store with a dedicated collection of fashion stores.
New Format
SAN-A Urasoe West Coast PARCO CITY
Opened in June 2019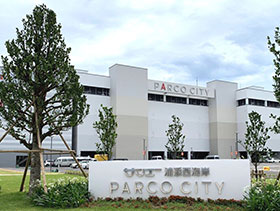 We established a joint corporation with leading Okinawan retailer SAN-A CO., LTD. on Urasoe's west coast, which has excellent access. PARCO and SAN-A aim to create an attractive new shopping complex by fully exercising their respective strengths and opened it in June.
ZERO GATE Format
Kawasaki ZERO GATE(tentative name)
Due to open in early fall 2019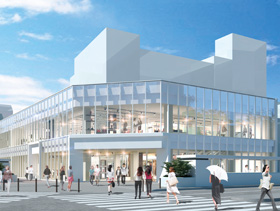 Kawasaki ZERO GATE is to be situated in a triangular plot bordered by the main road in front of JR Kawasaki Station and Shinkawa Street. We plan to open a commercial facility that will help to enhance the pleasure of walking in the town and enliven the local area.
Updated Jun. 27, 2019