Expand Soft Content
We will work to evolve and create new entertainment content, the locus of PARCO's unique soft content. Further, the Group will play the role of incubator and collaborate with up-and-coming creators and companies to provide novel experiences to consumers.
---
Development Utilizing PARCO's Information Dissemination Centers
Ryuji Akiyama (Robert ) Presents "Creator's File Festival"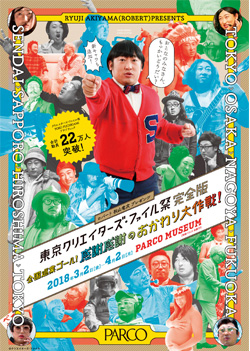 "Tokyo Creator's File Festival Ikebukuro Creative Operation" produced by Ryuji Akiyama (Robert) was held at PARCO MUSEUM in Ikebukuro PARCO from Saturday, April 29 to Monday, May 22, 2017. The event featured content exclusive to the exhibition as well as multiple events in which Akiyama took the stage in a series of impersonations of various creators. It caught the attention of the public, drawing approximately 50,000 visitors in 24 days. Subsequently the event was held in Nagoya, Fukuoka, Sendai, Sapporo, and Hiroshima, drawing approximately 220,000 people in total nationwide, including spin-off events.

In response to the hit performance around the country, the complete version of the Tokyo Creator's File Festival was held at PARCO MUSEUM from Friday, March 2 to Monday, April 2, 2018, with updated exhibition content and products. Over 30,000 people attended, with a national cumulative total exceeding 250,000. On Thursday, February 22, 2018 around the same time, we collaborated again with a campaign at Ikebukuro PARCO that was used in a poster visual.

Furthermore, at THE GUEST cafe & diner, we held a collaboration cafe called Creator's File Cafe, which was run at sites throughout Japan, starting at Ikebukuro PARCO. Under the direction of Ryuji Akiyama (Robert), the collaboration menu featured 11 popular impersonated creators.

Looking ahead, we will produce a variety of content and provide customers with new consumption experiences using PARCO as a center for information dissemination.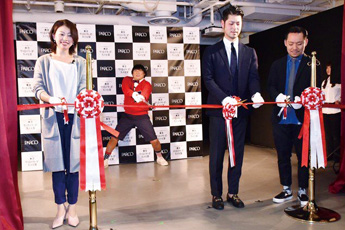 April 2017 Opening ceremony of the "Tokyo Creator's File Festival"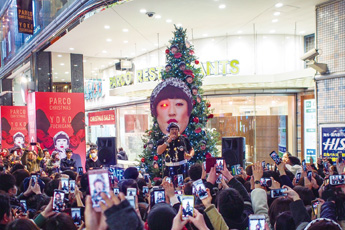 December 2017 Hiroshima PARCO live event with Ryuji Akiyama (Robert)
PARCO's Cultural Information Dissemination Center
PARCO MUSEUM
As part of the temporary closure of Shibuya PARCO, PARCO MUSEUM was relocated to the seventh floor of the Ikebukuro PARCO Main Building, then renovated and reopened in September 2016. Here it continues to create and curate diverse exhibitions and events transcending the existing categories of art, design and culture.

In 2017, the art museum has been transmitting culture in and outside Japan. Activities include the hit exhibition "Tokyo Creator's File Festival" in 2017, followed in November by an exhibition of the fashion brand ANREALAGE, which went on to tour Los Angeles in January 2018.
A Mini Theater Operated by PARCO
CINE QUINTO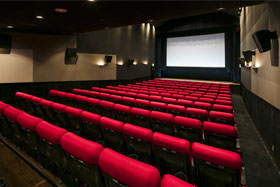 CINE QUINTO was reopened on Friday, July 6, 2018. The mini theater operated by PARCO had been closed temporarily for the rebuilding of Shibuya PARCO. The cinema has screened unique, high-quality domestic and foreign productions of all genres under the concept of "Entertainment from around the world." The reopened cinema has been expanded from a one-screen to a two-screen theater, and has introduced pair seats that are unique in Shibuya with a view to making CINE QUINTO one of the area's most engaging movie theaters. In this role, the cinema will now work to provide live entertainment that delivers an authentic experience and sense of discovery. Based on the success of productions purchased and distributed by the company that have won
support from many customers, PARCO will bring diverse
foreign and domestic entertainment to Shibuya,
including the high-quality artistic independent
art productions with which it has come to be associated.

Going forward, CINE QUINTO will collaborate in multifaceted
projects and events with the new Shibuya PARCO,
working together as a facility that contributes
to the vibrancy of the overall Shibuya district.
A Presentation Space for the Next Generation of Women Creators
Shibukaru Festival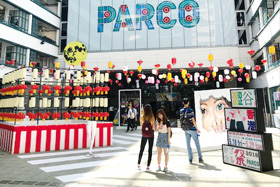 The Shibukaru Festival culture event has been held since 2011 with Shibuya PARCO as the main venue, aiming to provide young women creators the opportunity to show their work. Shibuya PARCO was closed in 2017, but GALLERY X BY PARCO on Spain Hill Street in Shibuya provided a space for the young women creators to display their work and contribute to information dissemination and creation of excitement in Shibuya. In addition, live events were held at Shibuya CLUB QUATTRO
and Shibuya WWW (Live Performance), while the
construction site of Shibuya PARCO in mid-rebuild
was used as a venue for a fashion show for highly
individual next-generation designers.

In May 2018, the event was held in Hong Kong, for the third time overseas following events in Singapore in 2013 and Bangkok in 2015. The event will further promote the presence of PARCO in overseas markets and we will link it to the opening of New Shibuya PARCO in fall of 2019, aiming to evolve into a center for transmitting culture and fashion not only in Japan, but to the whole world.
Culture Dissemination Center and Art Space
GALLERY X BY PARCO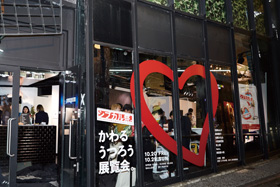 GALLERY X BY PARCO, opened in Shibuya in December 2016, will generate culture across genres, including art, music, fashion and anime, and send it out into Shibuya and beyond.
Collaboration Cafe
THE GUEST cafe & diner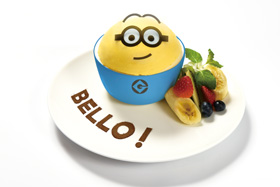 PARCO develops cafes tied in with various content such as popular characters, films and anime. Featuring themed menus, the cafes enable customers to engage in the unique worlds of particular works. There are now five* in operation around the country. In 2017, we started promoting overseas development with the "Minion Daidassou Cafe" opening for a limited period in Singapore, after "Minions Cafe" was so well received throughout Japan. *Ikebukuro PARCO, Nagoya PARCO, Fukuoka PARCO, Sapporo PARCO and Shinsaibashi 161
PARCO's Crowd-Funding Service
BOOSTER
In 2014, PARCO launched BOOSTER, a crowd-funding service dedicated to supporting the realization of projects across the full spectrum of creative content domains through a framework that enables individual consumers to come together to put innovative challenges out into the public sphere. In addition to supporting the launch of projects, BOOSTER draws on the nationwide strengths of PARCO to expand awareness of projects and support business growth after launches. 

In Jun 2018, PARCO concluded an alliance agreement and investment agreement with CAMPFIRE, Inc., operator of Japan's No. 1 crowd-funding platform CAMPFIRE. Through the alliance, both companies will jointly operate BOOSTER and work to achieve its further growth.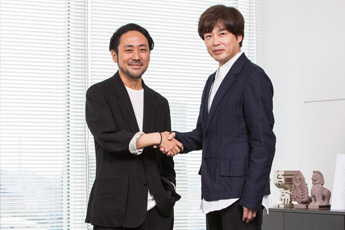 From left: Representative Director and President Kazuma Ieiri of CAMPFIRE, Inc. and Managing Executive Officer Sensui of PARCO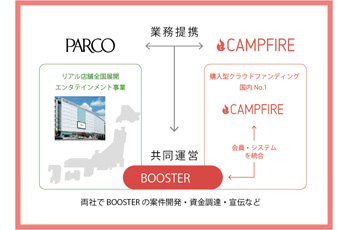 Messages from PARCO Partners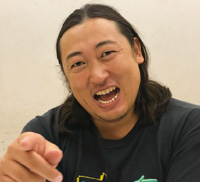 Ryuji Akiyama (Robert)
Comedian
Expectations for New Shibuya PARCO
PARCO really helped me at the Creator's File exhibition. Starting at the PARCO MUSEUM at Ikebukuro PARCO then moving on to Nagoya PARCO, Fukuoka PARCO, Kumamoto PARCO, Sendai PARCO, Sapporo PARCO, Hiroshima PARCO, Matsumoto PARCO, Shizuoka PARCO, Peter PARCO picked a peck of Pickled PARCO… excuse me. My tongue ran away with me. At any rate, I really felt that the PARCO stores in every region took it in turns to work with us, each one making a big effort to ensure that we had an exciting event at every store. I'm really grateful for their help.

In 2019, New Shibuya PARCO is to be completed. I remember visiting the former Shibuya PARCO once, prior to my moving to Tokyo to pursue my career. I went by myself to see an exhibition of Yusaku Matsuda. I recall looking at clothes and general merchandise, even though I didn't know anything about them, and getting a little drunk on the experience of being in Tokyo and Shibuya (Laughs). Ever since then, I have always felt that Shibuya PARCO is Shibuya. People might associate Shibuya with all kinds of things: scramble crossing, Shibuya Center-gai Street, the Hachi-ko dog statue, Nishimura Fruits parlor, Guardian Angels, Kenji Ozawa, Minoru Ujita, Drug store Sanzenri – but I think the real heart of Shibuya is definitely Shibuya PARCO.

I'm really looking forward to the completion of New Shibuya PARCO. And I would be really delighted if New Shibuya PARCO let me put on a fun event someday too.
Messages from PARCO Partners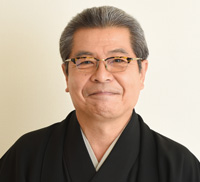 Tatekawa Shinosuke
Rakugo performer
Expectations for New Shibuya PARCO
PARCO Theater was the stage of my dreams. My connection to the theater goes back 20 years. I've had the privilege of performing rakugo there (including a one-month show for 11 of those years), and the birth of countless new rakugo stories such as "Kanki no Uta" (Ode to Joy) would never have happened without PARCO; moreover, the development of its unique presentation style, with its theatrical presentation in terms of art, sound, lighting, and even the lobby, is really thanks to the efforts of PARCO staff. That's right. PARCO is the home of the Shinosuke-style rakugo. I can't wait for the day when I can perform again in my newly rebuilt "home."
Updated Oct. 22, 2018