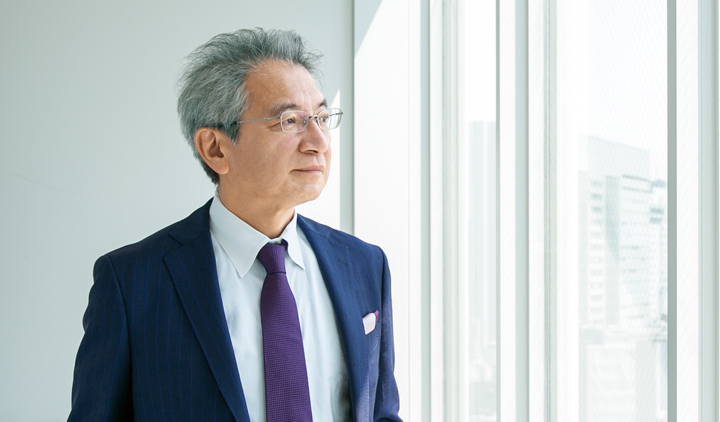 Actively Develop CSR Activities with New ESG Perspective to Achieve Sustained Corporate Value Growth
We view CSR as the concrete embodiment of our Corporate Mission and the backbone of our business itself. That mission is expressed as "Creating welcoming, forward-thinking, innovative spaces that provide an enjoyable experience for customers and help our tenants prosper." CSR for the PARCO Group consists of working through our business activities to realize this mission while earning the trust and satisfaction of stakeholders. Forwardthinking, innovative activities in this context means to further the evolution of the points or origin that define PARCO, "Incubation," "Urban Revitalization," and "Trends Communication," which also represent our role in society, while staying on top of the changing times. We have organized this approach in a system diagram to more fully integrate it into the company. Our aim is to develop and grow as a company by creating value that satisfies all stakeholders, including customers, tenants, shareholders and employees, continuing to provide that value, and securing appropriate levels of profit as a result.
I have chaired the Diversity Committee since fiscal 2014, and we have promoted in an expedited manner a variety of initiatives to create a corporate culture that brings out the individual qualities of employees, encourages horizontal communication, supports the diverse working styles of diverse personnel and generates a succession of new ideas. Our efforts have been formally recognized through our inclusion as one of the 25 companies selected for the fiscal 2016 Semi-Nadeshiko Brands program, which was established by the Ministry of Economy, Trade and Industry to recognize companies with an exceptional record of promoting women's workplace participation and advancement.
In addition, we believe that corporate governance is vital to continuing to raise corporate value. In 2016, we formulated the Fundamental Policy for Corporate Governance to stipulate our basic thinking on corporate governance and how it should best be applied to achieve sustained growth and increased corporate value over the medium/long term through the creation and provision of value that will satisfy customers, tenants, shareholders, investors and other stakeholders based on our Corporate Mission. We will also make appropriate accommodations for Japan's Corporate Governance Code and carry out initiatives to raise corporate value on a sustained basis.
The PARCO Group has conducted a variety of activities on the basis of four priority themes, "next-generation human resources," "culture," "local communities," and "environment," in order to obtain the understanding and support of seven main groups of stakeholders, customers, tenants, employees, shareholders and investors, members of the local community and society at large, landowners and leaseholders, and contract business partners. Beginning in fiscal 2017, we will add to this an ESG perspective and actively conduct CSR activities to raise corporate value on a sustained basis.
PARCO CO., LTD.
President and Representative Executive Officer
Updated Sep. 1, 2017