PARCO Enters Medical Mall Development and Operation Business in Wellness Field. First Location of the Welpa Mall to Launch November 2021 in Shinsaibashi PARCO
August 27, 2021
PARCO CO., LTD.
PARCO Co., Ltd. ("PARCO") hereby announces its entrance into the medial mall development and operation business with a new business in the wellness field, Welpa, a medical wellness mall that provides integrated medical care, products and services. The first Welpa location will open on the tenth floor of Shinsaibashi PARCO in November 2021.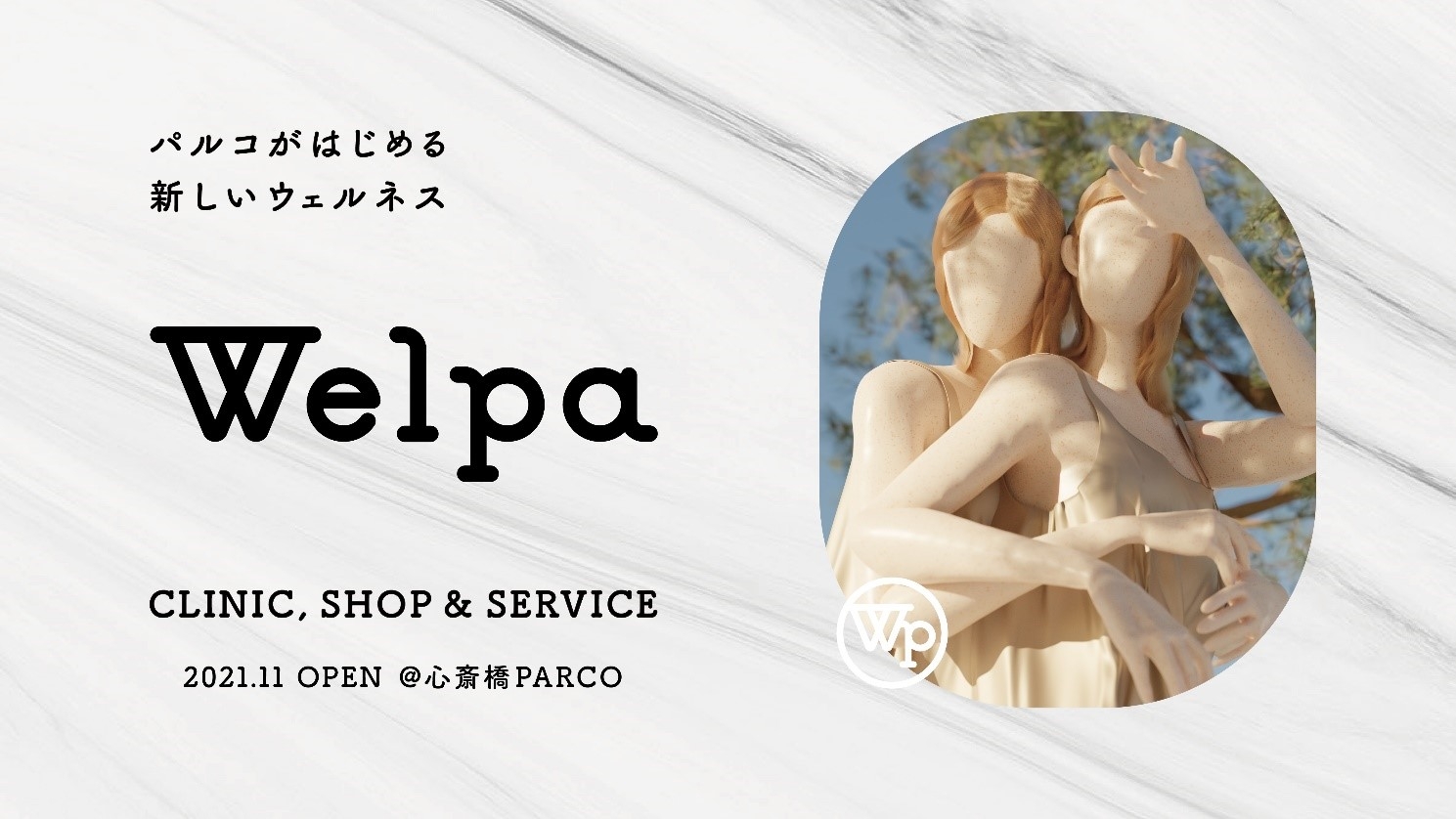 PARCO is launching its wellness business with the aim of enabling individuals to create healthy, enriched lives in their own personal style. As a first step, PARCO will launch Welpa, a new medical wellness mall that will provide an environment where women—who are compelled to make many choices as they experience considerable physical and mental changes with each life stage—can enjoy their own transformation while also engaging with their bodies and minds.
Starting with its first location in Shinsaibashi PARCO, expansion to PARCO and Daimaru/Matsuzakaya department stores throughout Japan will be considered, with Welpa launching as one of PARCO and J. Front Retailing Group's future concepts for the contents business.
■Overview of Welpa's First Location
Name: Welpa Shinsaibashi
Location: Shinsaibashi PARCO 10F (1-8-3 Shinsaibashi-suji, Chuo-ku, Osaka, Osaka)
Structure/Composition:
Clinics: OBGYN, Dermatology/Cosmetic Dermatology, Dentistry
Products/Services: 4 Shops, Lounge/Gallery
Opening Date: November 2021 (Planned)
Please refer to the PDF for details.