Medical Wellness Mall Welpa to Open Friday November 19 on 10th Floor of Shinsaibashi PARCO
October 21, 2021
PARCO CO., LTD. Wellness Business Department

From Medical Mall to a "Place to Care for Yourself"
7 Shops to Open, Including OBGYN Clinic and Femtech Specialty Store
PARCO Co., Ltd. ("PARCO") hereby announces its new concept medical mall Welpa, which seamlessly provides medical care, products and services, will open on Friday November 19, 2021 on the 10th floor of Shinsaibashi PARCO, which is celebrating its first anniversary.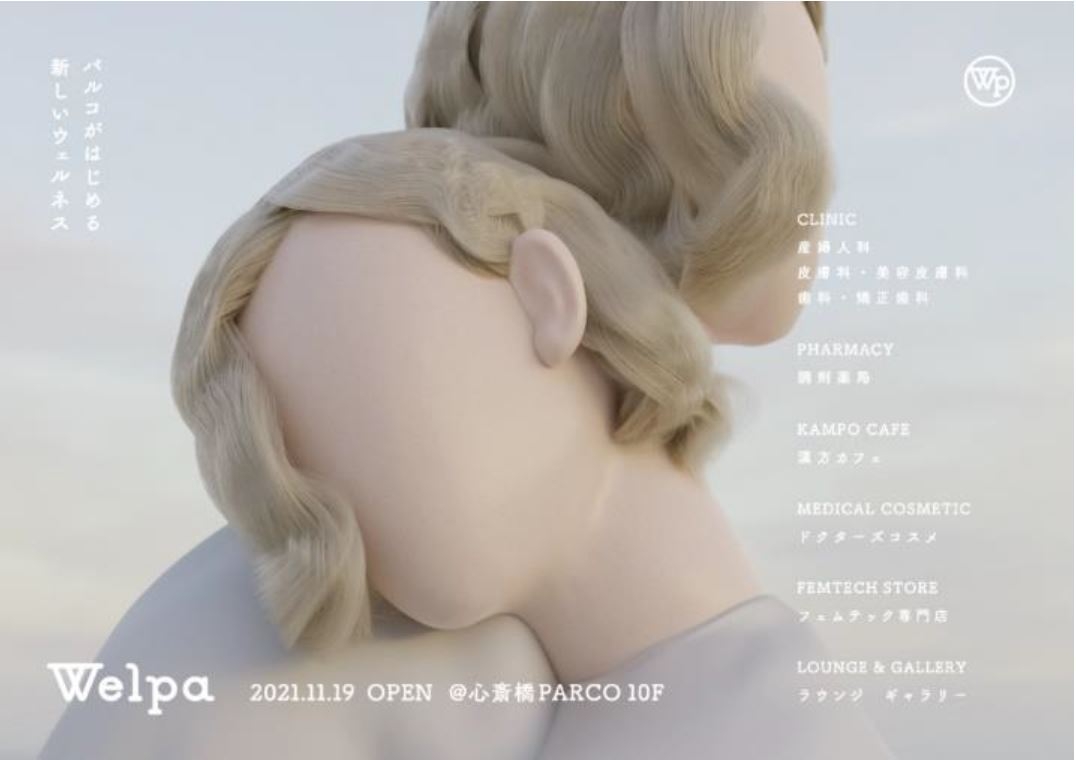 ■Introducing Welpa
Medical wellness mall Welpa is a new concept medical mall, designed to be a place to visit not only if you require medical care, but also a "place to care for yourself," making daily life a little more enjoyable. Welpa offers a wide range of products and services useful for daily self-care, from medical care to food products.
■Overview of Welpa Shinsaibashi
Name: Welpa Shinsaibashi
Location: Shinsaibashi PARCO 10F (1-8-3 Shinsaibashi-suji, Chuo-ku, Osaka, Osaka)
Opening Date: November 19, 2021 ※Some clinics scheduled to open in December
Please refer to the PDF for details.