PARCO announces plans for Sannomiya ZERO GATE
PARCO CO., LTD.
July 19, 2017
PARCO Co., Ltd. ("PARCO") today announced plans for the new shopping complex Sannomiya ZERO GATE*, following the redevelopment of an existing building acquired on December 17, 2015. The new facility has the support of the local community and is aimed at contributing to the revitalization of the Sannomiya area. Sannomiya ZERO GATE* is expected to open in Fall 2018.
1. Building overview
Name
Sannomiya ZERO GATE*
Address
2-11-31 Sannomiyacho, Chuo-ku, Kobe, Hyogo (*lot number)
Floor area
Approx. 1,500㎡
Scale
Four above-ground floors
Redevelopment schedule

Jul 2017: Demolition work on existing structure begins

Dec 2017: Reconstruction work begins
Fall 2018: Opening (planned)

Initial tenant
To be decided
Investment amount
¥620 million
For more information on the land area and building, please see the following press release:
http://www.parco.co.jp/pdf/en/cname_20151127174448.pdf
2. Location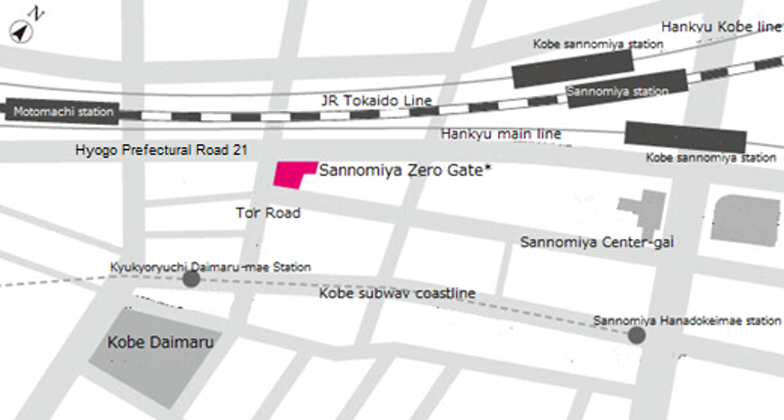 3. Building plan
The three sides of the building facing Sannomiya Center-gai, Tor Road, and Hyogo Prefectural Road 21 will feature a glass curtain wall exterior. The plan also includes external lighting to enhance visibility from the immediate vicinity, showcase the complex as a prime location to enjoy walking and shopping around in town, and contribute to nighttime scenery and other activities. Inside, the compact design of the building's elevators and stairways will minimize obstruction and a pillar-less floor plan will increase the level of freedom tenants will have in their shop layouts.
4. Concept drawing
Northwest area (daytime / evening)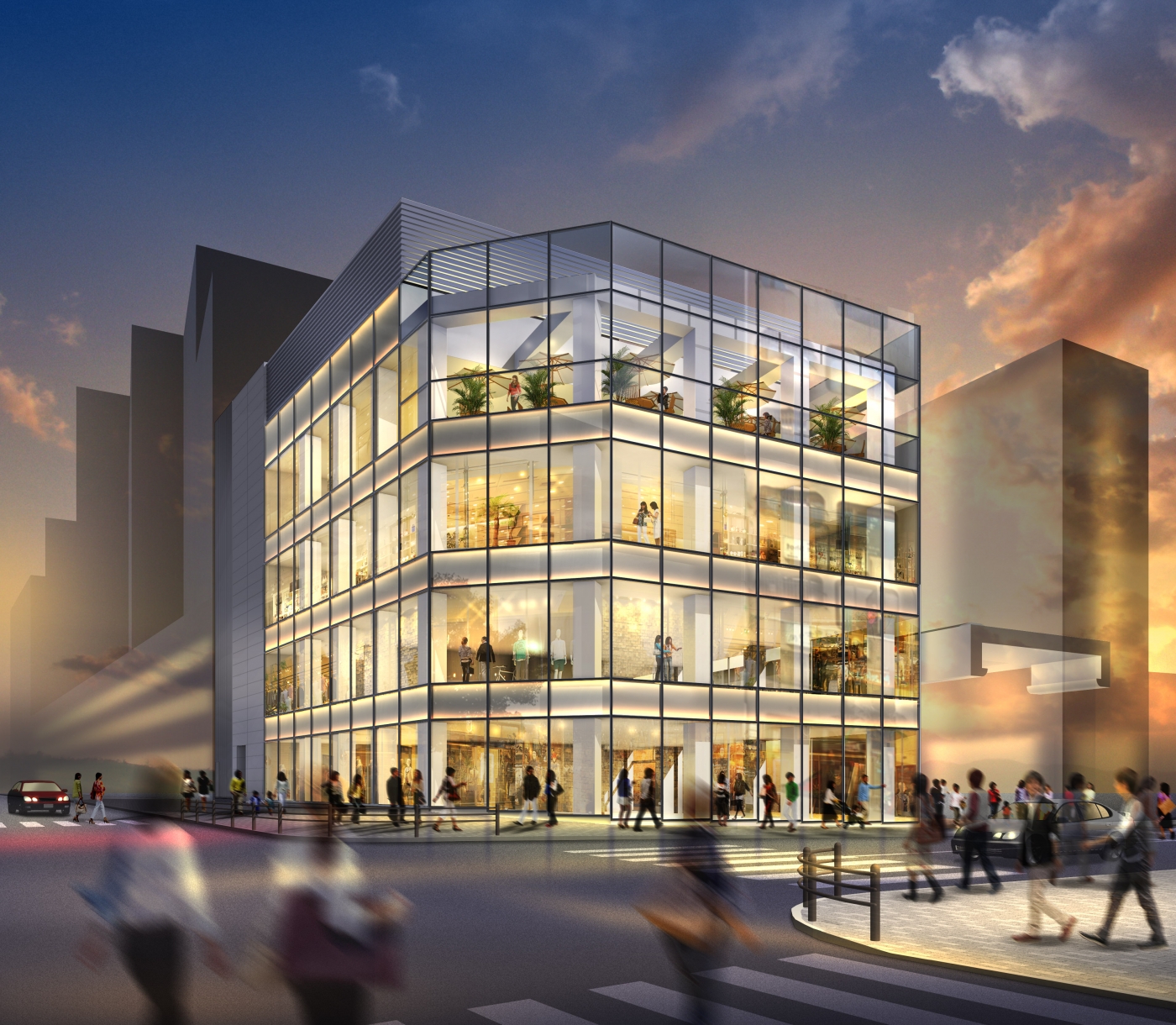 West area (daytime / evening)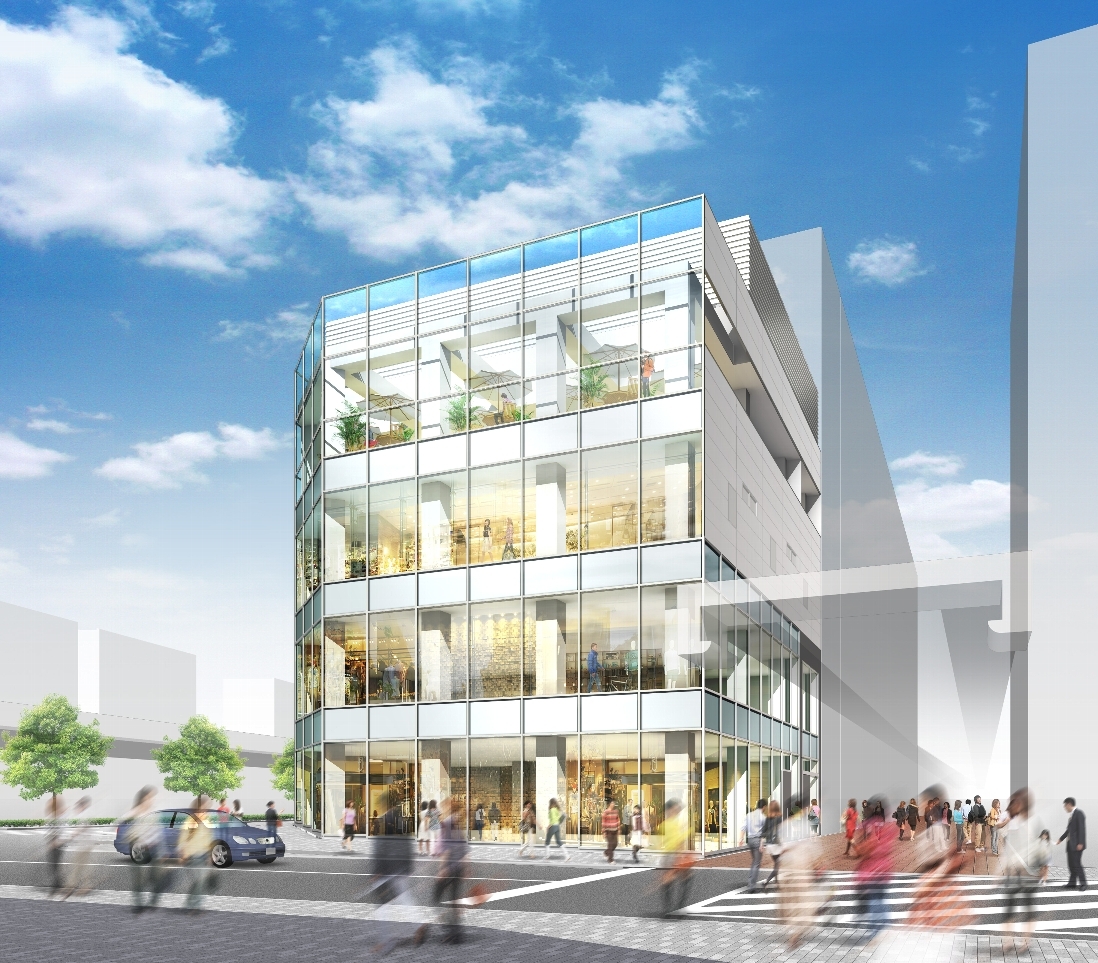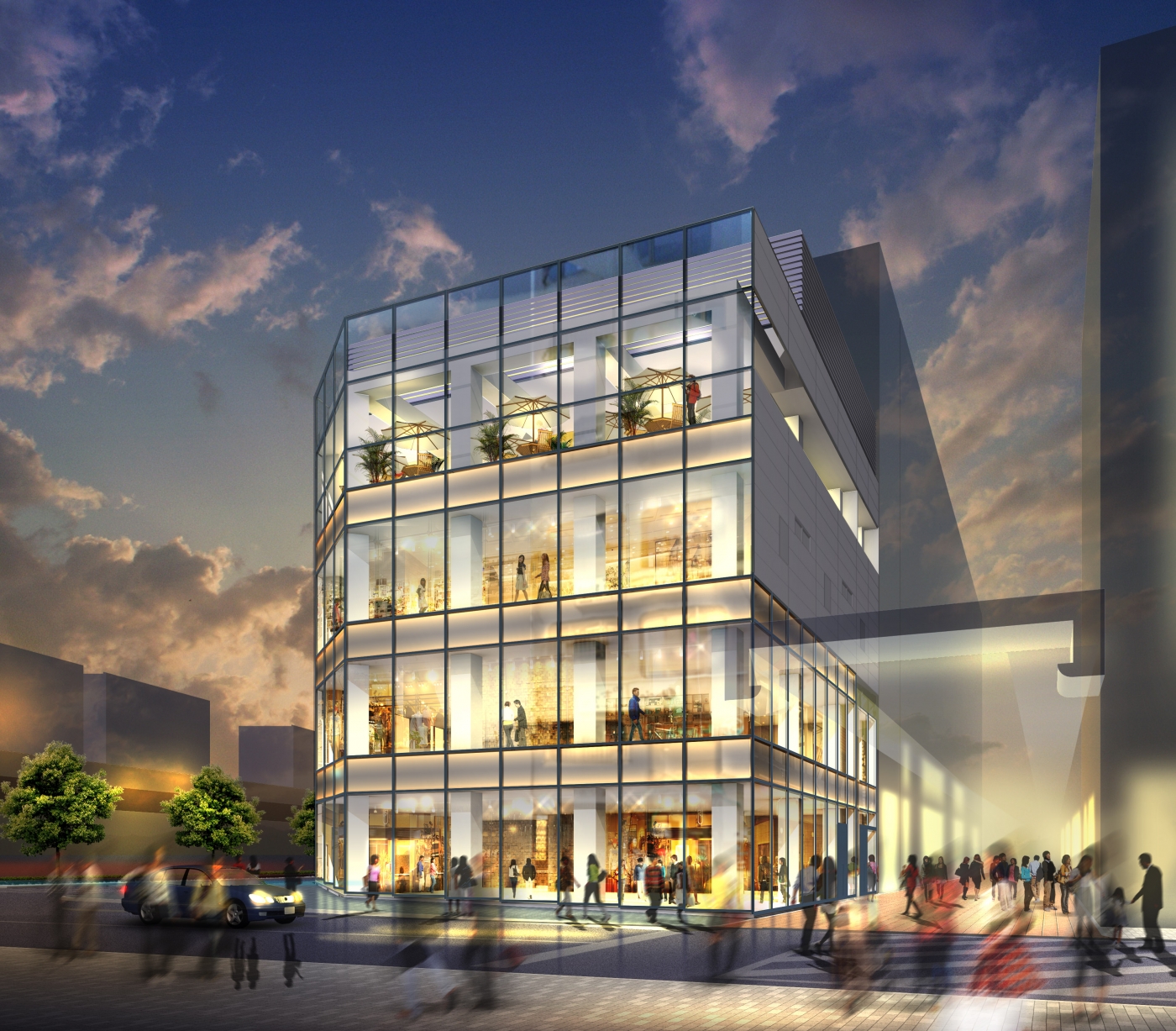 *Provisional name