Regarding the first round of openings at Kyoto ZERO GATE in November 2017
PARCO CO., LTD.
October 10, 2017
PARCO Co., Ltd. today announced the opening date for a portion of tenants at Kyoto ZERO GATE.
Facing the famous Shijo Street, Kyoto ZERO GATE aims to contribute to the appeal of the area as a whole with the support of local residents.
■Kyoto ZERO GATE concept drawing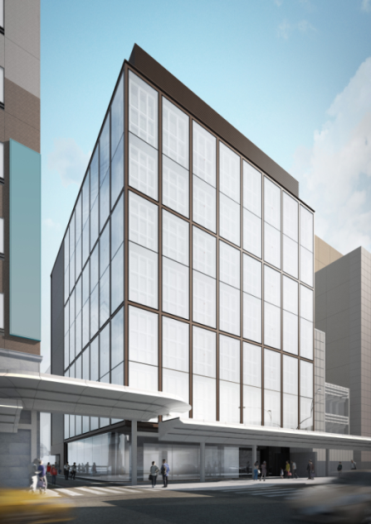 By using ceramic printing on large glass panels, the exterior design
evokes the motif of traditional Japanese paper doors. The façade was
designed to meet the dignified appearance of the Kyoto townscape.
■Kyoto ZERO GATE location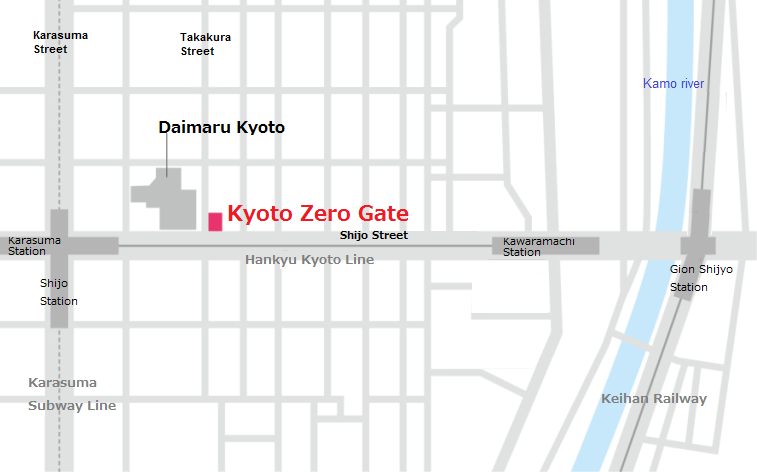 ■Kyoto ZERO GATE Overview
Name
Kyoto ZERO GATE
Address
84 Tachiurinakano-cho, Higashi-iru, Takakura, Shijo Street,
Shimogyo-ku, Kyoto City, Kyoto
Area of planned
749.83㎡
Planned floor
Approx. 5,200 ㎡
Building Details
Steel structure / Two below-ground floors, seven above-ground
Investment
Approx. ¥1.2 billion
PARCO Co., Ltd. will be leasing a building constructed by Heisei Building Co., Ltd. and Hewick BuildingHulic Co., Ltd. in the project area.