The Concept Behind Our Name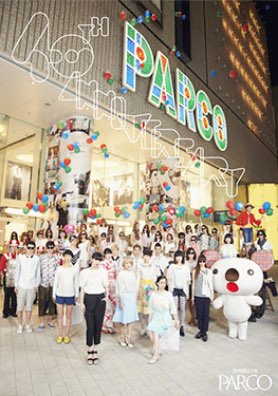 Our company name, PARCO, is the Italian word for "park." Like a park, each PARCO location is a space where people come together to share time and space, where they can relax and have fun.
Our Corporate Mission is "Creating welcoming, forward-thinking, innovative spaces that provide an enjoyable experience for customers and help our tenants prosper."
The "main characters" at each PARCO location are the people who gather there, that is, customers and retail shops. The role of PARCO as a company is to create stores that customers want to visit, and then visit again, and to strengthen the link between retail shops and customers.
Our employees are constantly seeking out customer wants and needs in order to provide a space where people can feel happy and inspired, and working to meet those needs fully. 2013 Shibuya PARCO 40th anniversary event Customers, shop staff, models and performers participate in a fashion show held within the store.
Corporate Message
Since the opening of Ikebukuro PARCO in 1969, PARCO has worked to discover, introduce, and support talent in all areas of culture, including fashion, music, art, and drama. The PARCO Group supports all those creators whose hopes and dreams will open the way to a confident future.
We started the corporate message LOVE HUMAN to support new talents in 2010, and since 2014 we are proactively communicating incubation activities to discover and support young designers and creators, in this vein in step with our corporate message, SPECIAL IN YOU.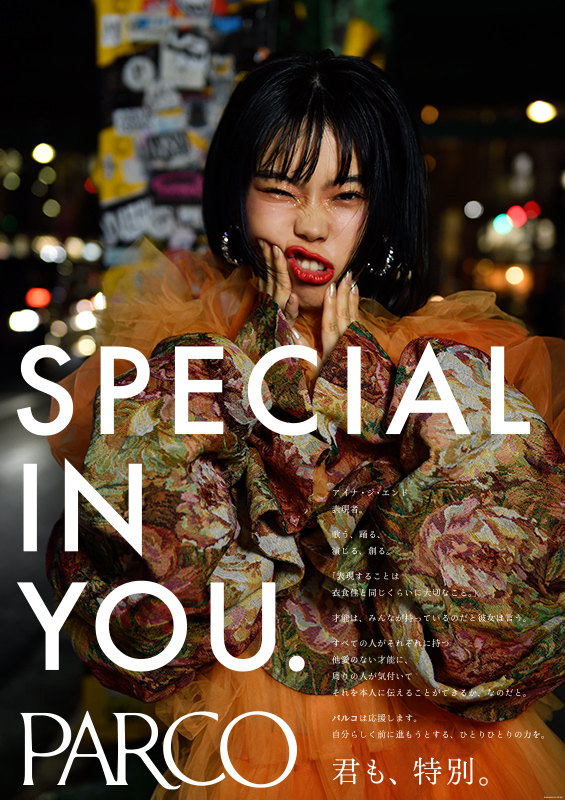 Updated June 1st, 2023