As a business group that prospers in urban markets, PARCO is committed to offering personal fulfillment to consumers and will continue to create and share new value through advancement and innovation, which is the PARCO Way.
Message from President
Backed by both a powerful determination to enrich consumer lifestyles and the innovative and creative "PARCO Way," the PARCO Group will generate new value to share together with society at large.
PARCO., LTD.
President and Representative Executive Officer
Kozo Makiyama
Fundamental CSR Policy
The PARCO Group defines CSR as "measures taken in the course of business to gain the trust and satisfaction of stakeholders, and enhance corporate value," and many such initiatives have been undertaken. The Group has also drafted an environmental policy, and is advancing the creation of commercial spaces with low environmental impact and other environmental protection activities.
Three Social Roles of the PARCO Group
We will further the origin that define PARCO, "Incubation,""Urban Revitalization," and "Trends Communication," which also represent our role in society.
Realizing Growth by Widening Unique Value Provided to Urban Areas
The PARCO Group promotes business selection and concentration and accelerates the pace of business portfolio reform with the theme of increasing the unique value it provides to urban areas. To realize this growth, we are promoting various initiatives based on Three Tactics: "Evolve the store brand," "Produce commercial real estate," and "Expand soft content."
CSR activities / Main themes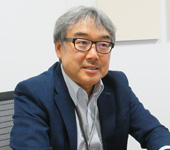 To increase the quality of its CSR activities, the PARCO Group has formulated the PARCO Group Fundamental CSR Policy, clearly defining its position on CSR and establishing a system for its CSR activities. We consider the definition of CSR to be the embodiment of our Corporate Mission. We will gain our stakeholders' trust and ensure their satisfaction through our three social roles: "Incubation," "Urban Revitalization," and "Trends Communication;" and promote initiatives to enhance our corporate value. In fiscal 2017, we introduced the ESG perspective, aiming to achieve sustainable growth through our four main themes: "Next-generation human resources," which involves supporting the workforce and talents of the next-generation; "Culture," in the form of providing new cultural value and creating culture-based markets; "Local communities," which includes working to enhance the attractiveness of local communities and neighborhoods; and "Environment," where we aim to promote the creation of commercial spaces that place a smaller burden on the environment. In addition to these, we are also actively addressing "Work style reform" and "Compliance."
PARCO., LTD.
Managing Executive Officer
CSR Committee Chair Masaaki Abe
Updated Oct. 22, 2018