The PARCO Group set six themes: Cultural value creation, With the next generation, D & I and fulfilling work, Increasing local appeal, For a carbon-free society, and Co-creation with stakeholders. Under these themes, we are engaged in various activities that contribute to the creation of social value.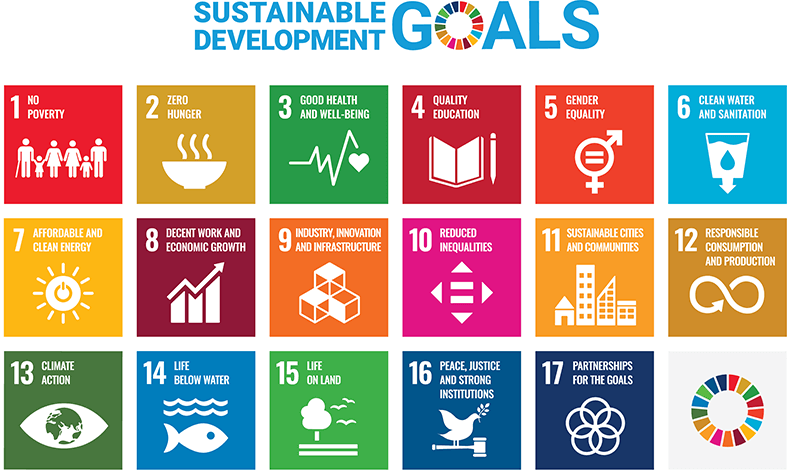 SDGs (Sustainable Development Goals)
At the United Nations Sustainable Development Summit of September 2015, the 2030 Agenda for Sustainable Development was adopted and the 17 Sustainable Development Goals and 169 targets were proclaimed. Through our CSR initiatives, the PARCO Group aims to contribute to the resolution of various social issues.
Six Main Themes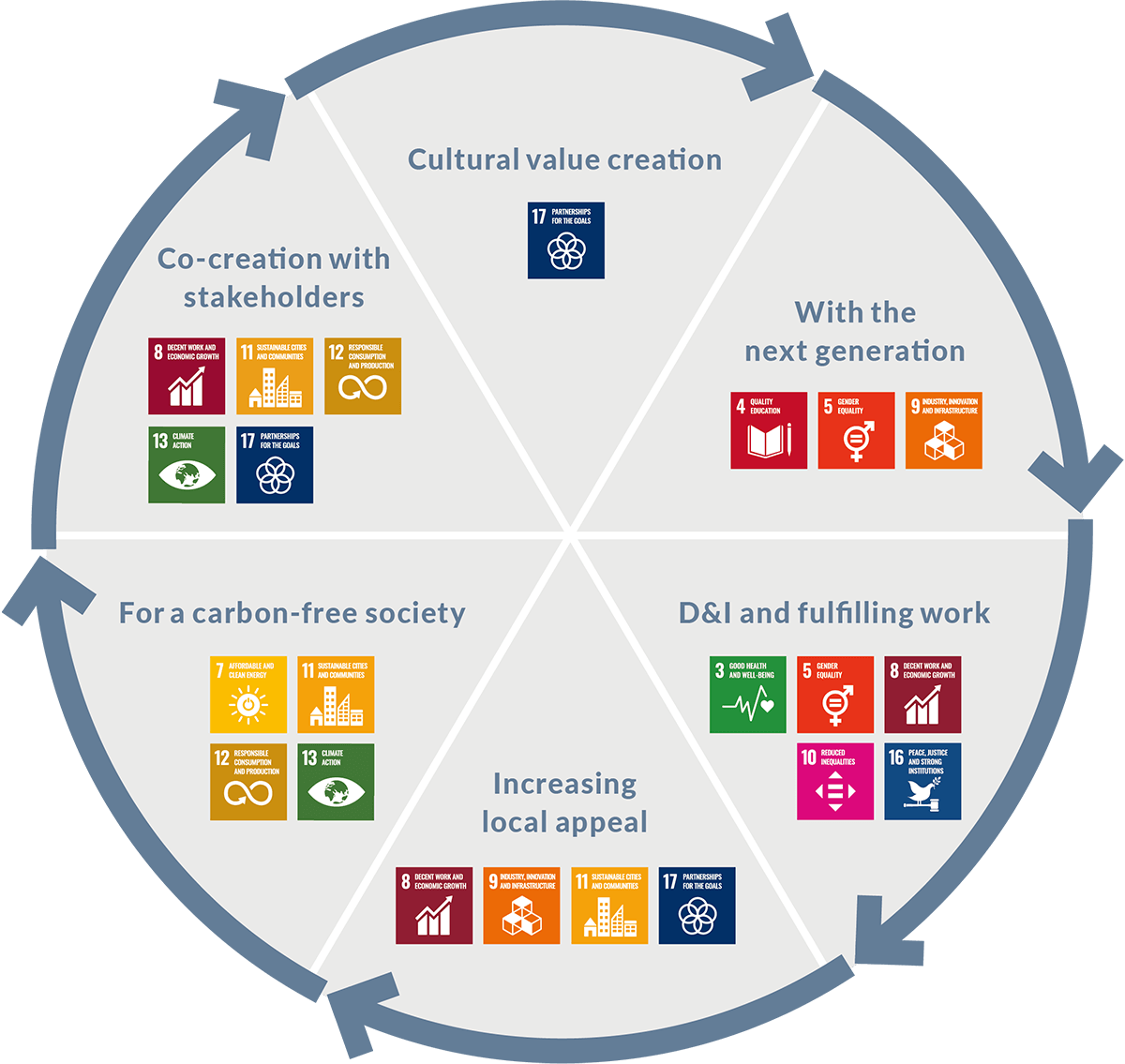 Updated Sept. 28, 2021