2023/05/23
Shibuya PARCO won the 50th Anniversary Special Award at the Japan SC Awards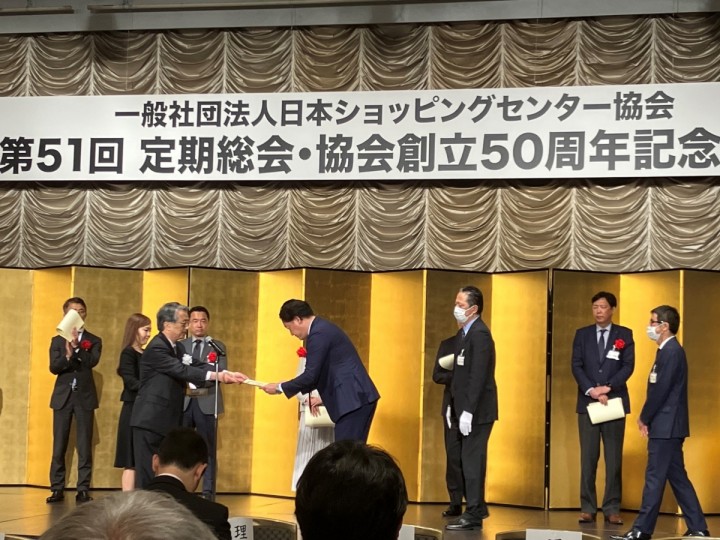 Shibuya PARCO won the 50th Anniversary Special Award at the 9th Japan SC Awards on April 26, 2023.
The Japan SC Award was established in 2004 by the Japan Shopping Center Association. The purpose of this award is to contribute to the further development of the shopping center industry by suggesting the future of shopping centers and honoring shopping centers that play a social role.
The 50th Anniversary Special Award received by Shibuya PARCO is an award commemorating the 50th anniversary of the Japan Shopping Center Association. Coincidentally, it coincided with Shibuya PARCO's 50th anniversary, and we were honored to receive this award in a milestone year for our company.
The following are the reasons for selection.
Selection reasons (English translation of an excerpt from a press release by the Japan Shopping Center Association)
Shibuya PARCO, a pioneer of Japanese fashion buildings and a leader in trend-conscious Shibuya, is back in 2019. FASHION, ART&CULTURE and ENTERTAINMENT that have been cultivated so far, FOOD and TECHNOLOGY that capture the sense of the times have been added, and about 190 stores have opened. Focusing on creative and edgy fashion regardless of brand size or name value, it also has galleries, theaters, and theater functions that plan and transmit new things and things through original editing. PARCO's evolution and challenges, such as the proposal of a dining zone where you can enjoy both space and time, are fully incorporated into the facility configuration, and it is an information transmission base that updates the sensibility of Shibuya and connects it to the future. For this rebuilding, it was designated as a special urban regeneration district, and the menu for contributing to the community was enhanced. The three-dimensional complex outer wall of the building expresses "accumulation of rough stones" and embodies the company's incubation spirit. Inside the building, there are sales floors and studios for discovering and cultivating next-generation creative talent and brands. In addition, Shibuya PARCO is cooperating in expanding the pedestrian network, which overcomes issues that have hindered walking around the city, such as the development of a community common goods handling area and a bicycle parking lot in the building, and enhances the bustle and ease of movement. It is also equipped with disaster prevention and environmental friendliness, such as a support function for people unable to return home and the introduction of a high-efficiency energy system. Shibuya PARCO, which opened in 1973, has been rebuilt and celebrated its 50th anniversary in 2023. Despite being far from the station and located at the end of a slope, it continues to evolve as an indispensable presence in Shibuya, attracting people with its unchanging attraction power.