2023/04/26
HAB @ Kumamoto opened on April 25, 2023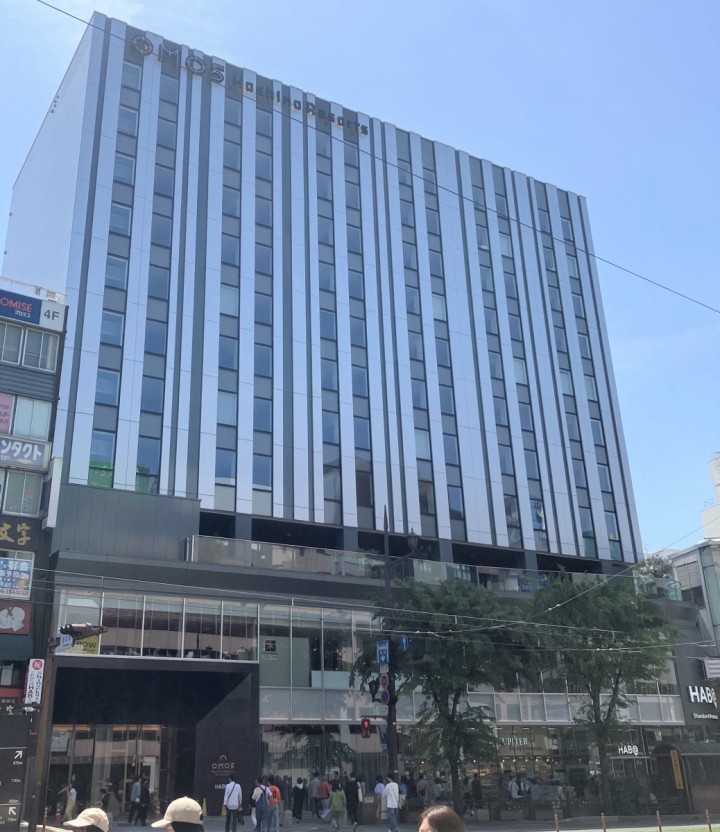 HAB @ Kumamoto opened on April 25, 2023 on the site of Kumamoto PARCO, which closed in February 2020.
On April 24, prior to the opening, a joint preview of HAB@Kumamoto and Hoshino Resort's urban hotel OMO5 was held from 10:00 a.m. Kumamon appeared at the ceremony!  Many media outlets broadcast live at the preview, and HAB@ was a hot topic in Kumamoto even before it opened. We could feel the attention and high expectations.
In the arcade on Shimo-dori, the shopping district kindly put up a tapestry celebrating the opening of the store. At the neighboring facilities Sakuramachi (including the bus terminal) and COCOSA, a total of 62 signage screens were used to announce the opening of HAB@ and a celebratory movie.
On the day of the opening on the 25th, it was unfortunately raining, but the opening was a lively one, surrounded by a line of 300 people and a lot of media. There were many shops that formed long queues after opening, and it was a great start with customers who were looking forward to the opening of HAB@.
Of the 20 HAB@ shops, 14 are new to Kumamoto Prefecture, and 6 are new businesses. In addition, 11 shops are opened by local companies in Kumamoto and Fukuoka. It is a shop configuration that is "required in Kumamoto".
The B1 floor to the 3rd floor are connected by an atrium escalator, and an open space where customers can seamlessly move between HAB@ and OMO5. Using local Oguni cedar, original furniture made by creators from Kyushu is arranged on the 3 floors from the B1 floor to the 2nd floor. Sustainability is taken into account, with floors and walls made from the tiles of the Kumamoto Castle tower that were destroyed in the earthquake.