2023/09/26
The Tsudanuma PARCO upcycle project, an upcycle shop using waste materials from Tsudanuma PARCO was held.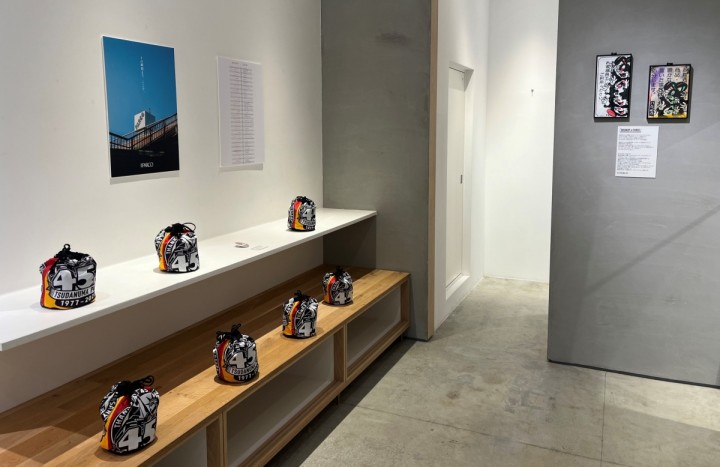 Parco is working on an upcycle project that attempts to create new designs and added value by upcycling shop shelves, poster boards, logo signs, etc. through the power of technology and design, rather than just discarding them after they have served their purpose due to the closure of the Tsudanuma PARCO.


The first of these events was held in September on the 4th floor of Shibuya PARCO, where upcycled products and artworks made from discarded materials from the Tsudanuma PARCO, which closed in February 2023, were displayed and sold for a limited time at The Legacy by NX7 POP UP STORE. Tomohiro Konno, the designer of the apparel brand "Nexus Seven." (NEXUSVII), which greatly enlivened the last days of the Tsudanuma PARCO with Parco, breathed new life into various waste materials through the power of design, and reborn them as new upcycled products.
Upcycled products cannot be mass-produced, so prices are generally high, but on the first day, a 0.2 million yen upcycled artwork by NX7 and artist KOUSUKE SHIMIZU sold, and customers who sympathized with upcycled products and recognized their premiumness purchased them.

For the second project, shoe craftsman Noriyuki Misawa upcycled the tents used at the entrances of Tsudanuma PARCO and the banners used on the exterior walls into uniquely stylish shoes. Because they are made with colorful curtains, the patterns are different for each shoe, and all of them are unique. The works were exhibited at the Funabashi Citizen's Festival held on October 14 and 15 at the Tsudanuma venue and the Funabashi City Maebaru Shopping Association. After that, it will be available on ONLINE PARCO, Parco's official mail order website, from October 26.
Dedicated webpage in ONLINE PARCO (released on Oct. 26) https://online.parco.jp/shop/c/cs028685/
Then, the third phase was co-created with the fashion subscription service "Another Address." The handlebars on the entrance-door of Tsudanuma PARCO have been redesigned and reborn as scrap metal artworks with new value. From New Year 2024, Another Address's upcycling brand "reADdress" will handle 16 works finished by 8 artists. Before that, we will exhibit the works on Ikebukuro PARCO's 7th floor (11/29-12/13) and Kichijoji PARCO's 3rd floor (12/14-1/14).