2023/08/08
In memory of Jane Birkin and PARCO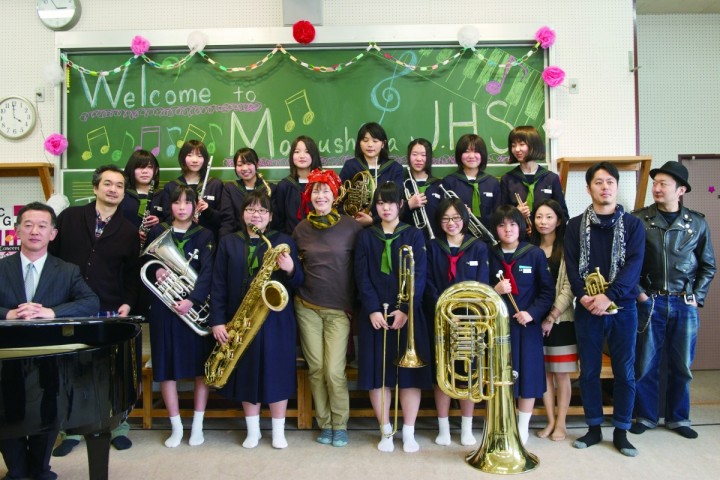 On July 16, 2023, the news of the death of Jane Birkin, a world-renowned singer/actress, was reported around the world, and many expressed their condolences.
The news reminded us of what has become a "legend" in the company.
The legend is that "immediately after the Great East Japan Earthquake in 2011, one of our employees in our entertainment division received a message directly from Jane Birkin, and she came to Japan at her own expense, saying, 'I want to do something for Japan,' and held a charity concert.
At the time, two employees of the Entertainment Division, who were working hard to realize this charity live concert, looked back on the collaboration between Jane and Parco that spread after the Great East Japan Earthquake.
In the immediate aftermath of the Great East Japan Earthquake, Jane's message saying "What can I do?" has been sent to me after he saw Japan's misery, which has been repeatedly reported.
At the time, Jane was suffering from leukemia and was undergoing treatment, but she wanted to encourage Japan by singing alongside her, so she came to Japan by herself at her own expense. During the four-day and three-night stay, she held a charity concert Together for Japan in Shibuya CLUB QUATTRO to support the recovery from the earthquake, held a fund-raising event in front of Shibuya PARCO, interviewed more than 10 media companies, held press conferences, and visited evacuation centers in Tokyo. Preparation time is only one week. Jane's activities during her visit to Japan were realized through the concerted efforts of Jane, the staff of Parco's Entertainment Division, the staff of Shibuya PARCO, and so many others inside and outside the company.
While many foreign artists cancelled their visits to Japan, the news was distributed to 160 countries and watched by tens of thousands of people around the world via the Internet.
The donations received at the event were used for the reconstruction of the affected areas through Medecins du Monde.
She later launched the concert tour "Jane Birkin sings Serge Gainsbourg "VIA JAPAN" to support the recovery from the Great East Japan Earthquake, and held concerts around the world with Japanese musicians to help Japan remember the disaster.
At the end of her world tour, in March 2013, she visited the disaster-stricken areas (Ishinomaki and Matsushima), which was Jane's dream, and delivered her singing voice.
In April 2011, we launched a project in Shibuya CLUB QUATTRO that led to 74 performances in 27 countries around the world for two and a half years, and the audiences around the world shared their thoughts with Jane and sent ales to Japanese citizens.