2016/12/13
HAPPY HOLiDAY LOVE & GIFT 2016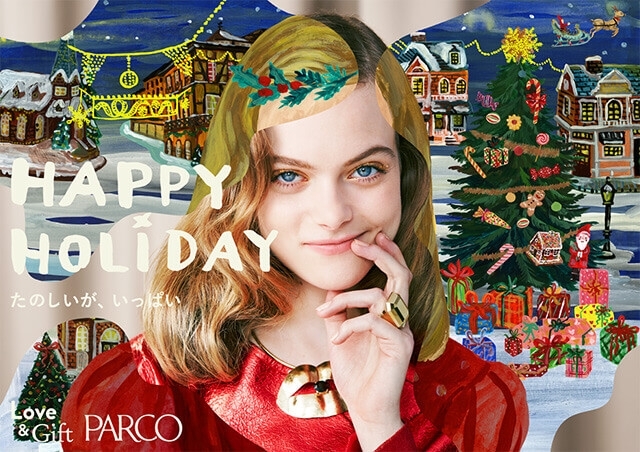 We held gift campaign "HAPPY HOLiDAY LOVE & GIFT 2016" in PARCO until December 27.
During the campaign period, Christmas decorations with many motifs of the illustration handed down by French artist Nathalie Lété will be given inside and outside the store. Also, we will distribute gift catalogs that recommend items from PARCO at the stores. Of course, gift items to enjoy the holiday are available in each shops in PARCO.
We set the campaign title "HAPPY HOLiDAY" for this year because the habit of greeting "Happy Holidays" on behalf of "Merry Christmas" is spreading beyond a lot of religions and local customs, and we want to propose to our customers to enjoy before and after Christmas.