2018/11/01
Hibari Culture Festival held to Commemorate 25th Opening Anniversary at Hibarigaoka PARCO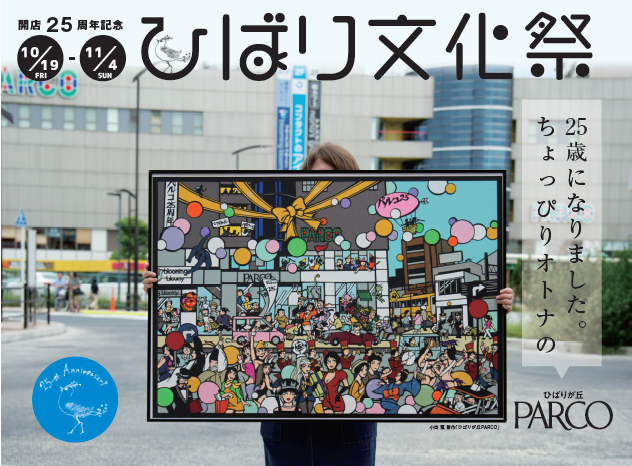 The Hibari Culture Festival was held to mark the 25th opening anniversary of Hibarigaoka PARCO, with the theme of "Learn, Play, and Have Fun at PARCO."
Creators, cultural leaders, and musicians active in the west Tokyo area, as well as local shops and schools, gave performances, seminars, and workshops.
A local paper cutout artist, designer, and photographer were used to create the paper cutout for the main visual, as well as the design logo and the advertisement poster.
A photography exhibition, "Portraits of Hibari," featured photographs of memories taken in the Hibarigaoka district displayed alongside current photographs recreated in the same locations by professional photographers.
With their nostalgic scenery and comments from participating customers, the photographs attracted a large number of visitors each day.