2018/11/03
Matsumoto PARCO held Matsumoto PARCO Festival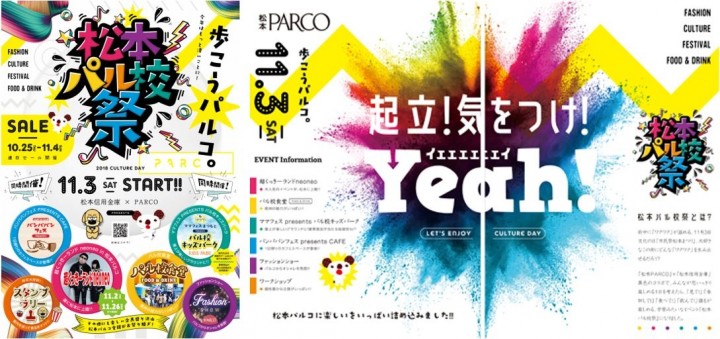 In coordination with the citizen's festival in Matsumoto City, Nagano Prefecture, Matsumoto PARCO collaborated with local trust banks, stores, and magazines to hold the Matsumoto PARCO Festival.
In 2018, districts of Matsumoto City were blocked to vehicle traffic to create pedestrian-only areas.
Ten brands with shops in Matsumoto PARCO participated in a fashion show featuring local models from Nagano.
Other events offered various experiences, such as a popular Pan-Pa-Pan Festival held by a group of bakeries, a PARCO Kitchen, featuring a group of nine mobile eateries, along with workshops and stamp rallies held inside PARCO.
The festival was attended by many visitors, contributing to the excitement in Matsumoto City.