2018/07/26
Sendai PARCO held Disaster Readiness Experience Courses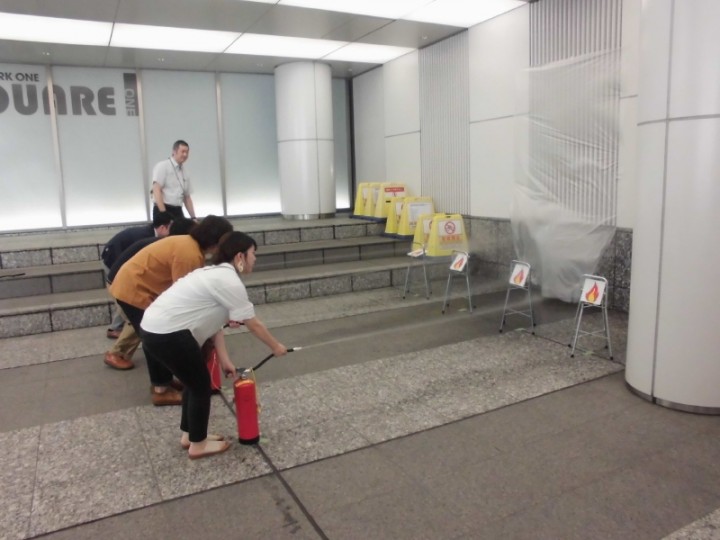 Sendai PARCO held four disaster readiness experience courses for shop staff : earthquake experience, thick smoke experience, fire extinguisher experience, and emergency service calling experience.
Many of participanted shop staff commented that they would like the courses to be held regularly and made available to other staff.
At the next training, foreign national volunteers also will participat, to practice guiding foreign nationals in evacuations and making emergency announcements for them.