2021/03/19
Opend Shinsaibashi PARCO 12th floor Theatas Shinsaibashi and 2nd basement floor Shinsaibashi Neon Shokudo-gai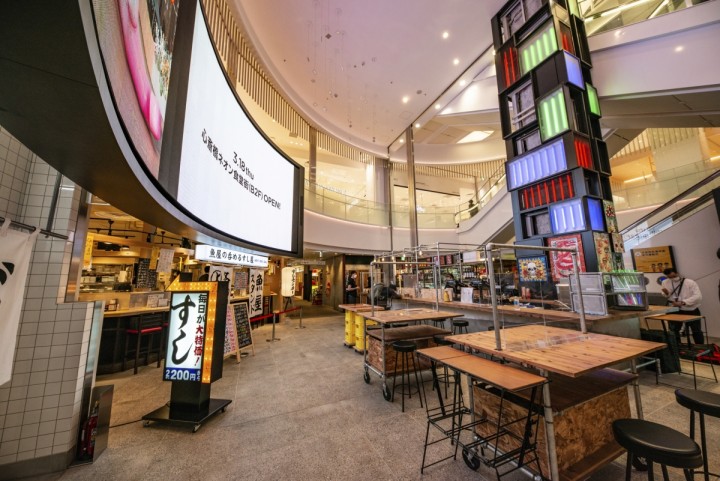 Theatus Shinsaibashi (AEON CINEMA), which had been postponed due to the announcement of the state of emergency, opened on March 16th. This cinema complex has 7 screens and a total of 382 seats, equipped with the best hospitality and state-of-the-art video and audio equipment.
We take thorough measures against infectious diseases such as antibacterial and antiviral measures and partitioning between seats.
On March 18, the Shinsaibashi Neon Shokudo-gai, which sends entertainment and culture beyond the boundaries of restaurants, opened.
Even though the opening day was a weekday, there was a long line of customers, and many customers enjoyed it.
As a countermeasure against infectious diseases, we have introduced large air purifiers with a photocatalyst and negative ion function that inactivate the new coronavirus, creating an environment where customers can visit our store more safely and with peace of mind.

With the opening of these two floors, Shinsaibashi PARCO has become fully open on all floors.